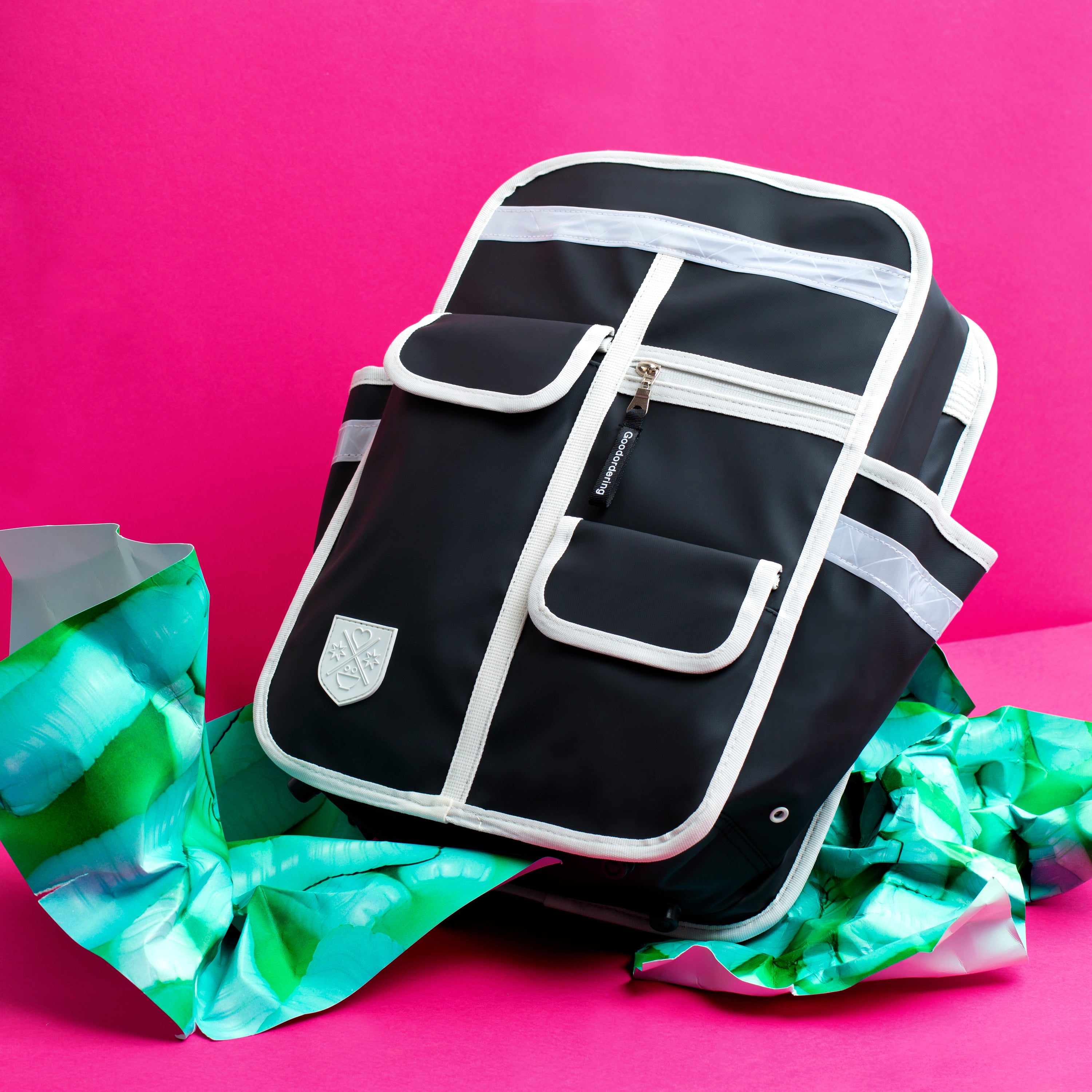 Eco Classic Backpack
$62.00
Regular price
$84.00
This item is made from RECYCLED WATER BOTTLES and is vegan♽
This boxy and compact retro style backpack will fit in all your items and keep them safe! It is made from quality coated nylon with highly binding trim, pinstripe lining and rubber branding, this bag is 100% vegan.
A unique feature of this bag is its separate padded laptop compartment at the back. This can also be used for items you want to keep separate from the main compartment , or keep straight. The main compartment is where the magic happens, it has a gusseted (triangular pieces of fabric on the sides of the flap preventing it from flipping open too wide) opening which gives access to the main part of the bag. You can lie this bag on a table and use it like a modern day brief case. The bag includes an inside zip pocket which can be used to store small important items such as keys and sunglasses which you want to be protected from the rough and tumble of the main compartment. The two practical velcro flap pockets on the front are perfect for storing a mobile phone, tickets, receipts, cutlery (for picnics) or anything you want to get quick access to. Finally the two side slip pockets are wide open for quick access. They are great for storing your water bottle for quick access or an umbrella if it happens to be a rainy day. This classic backpack works across all kinds of weather, we have considered so many details in the design which should make this bag very practical for every day use. 
High quality waterproof zips, WATERPROOF COATED RECYCLED NYLON, (the same fabric as used on the monochrome collection) nylon webbing and comfortable padded backpack straps. The boxy shape ensures that your content stays neat and organised at all times. 
Tech: Fits 13 inch laptops, see overall dimension for fit.
Available colours: Black/white (other colours will be available soon)
Dimensions: are 39cm x 28cm x 13cm
Weight: 700g / 1.6lbs 
Capacity: 14.2L
You can cancel your order within 7 days no questions asked, you can return your bag in its original condition for 30 days and faulty products will always be dealt with generously. [more details here]
Details
Tech: Fits 13 inch laptops, see overall dimension for fit.
Available colours: Black/white (other colours will be available soon)
Dimensions: are 39cm x 28cm x 13cm
Weight: 700g / 1.6lbs 
Capacity: 14.2L
Returns
You can cancel your order within 7 days no questions asked, you can return your bag in its original condition for 30 days and faulty products will always be dealt with generously. [more details here]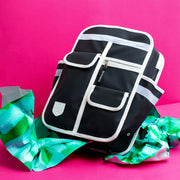 Eco Classic Backpack

$62.00

Regular price

$84.00