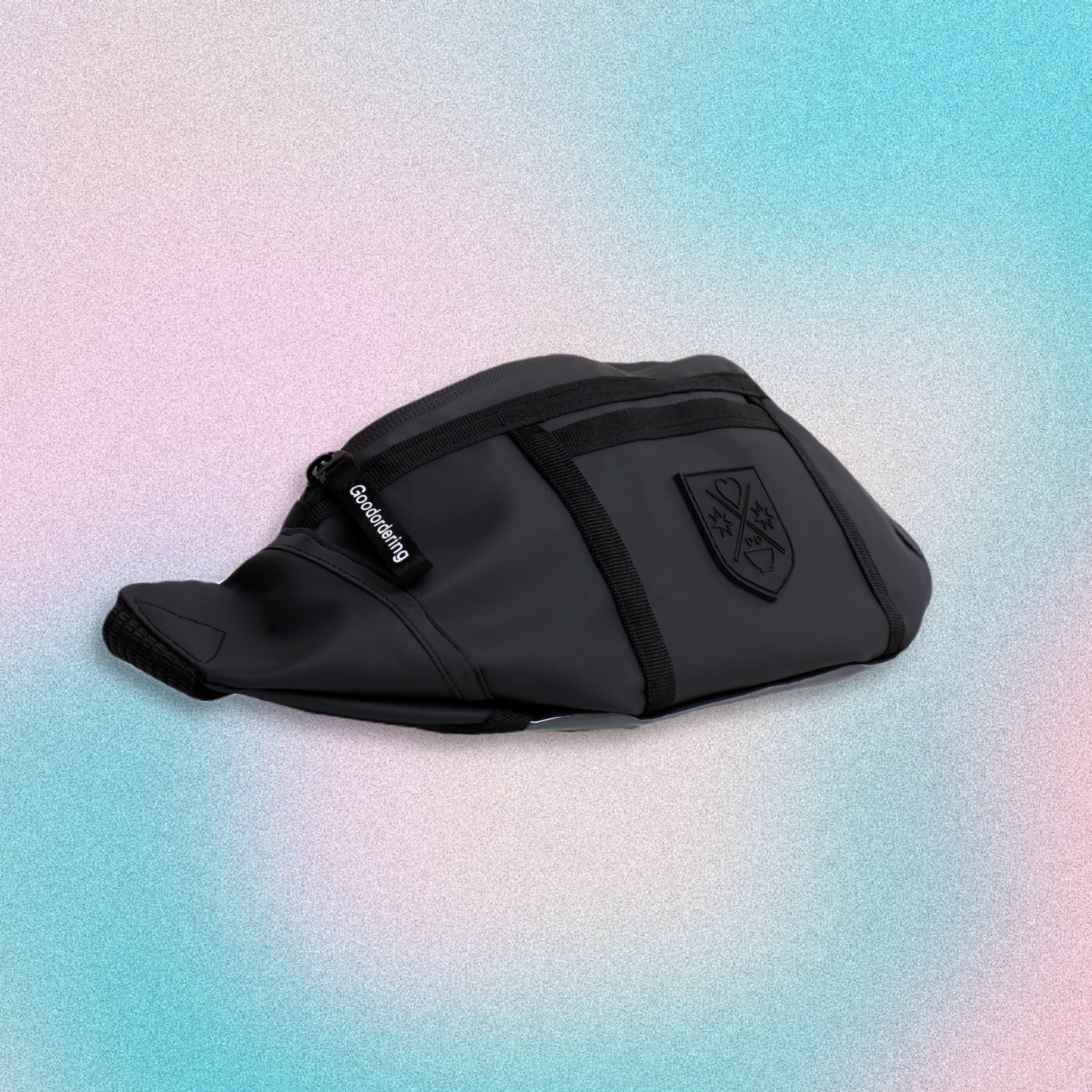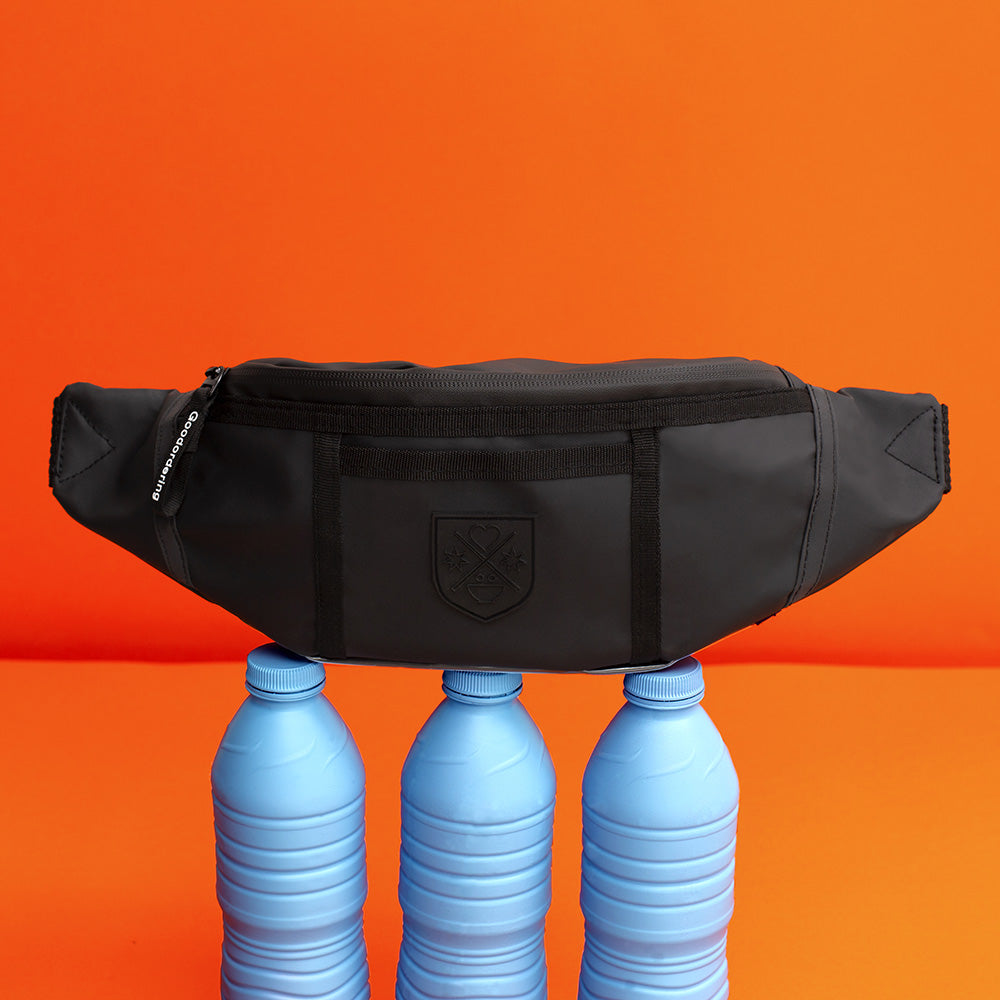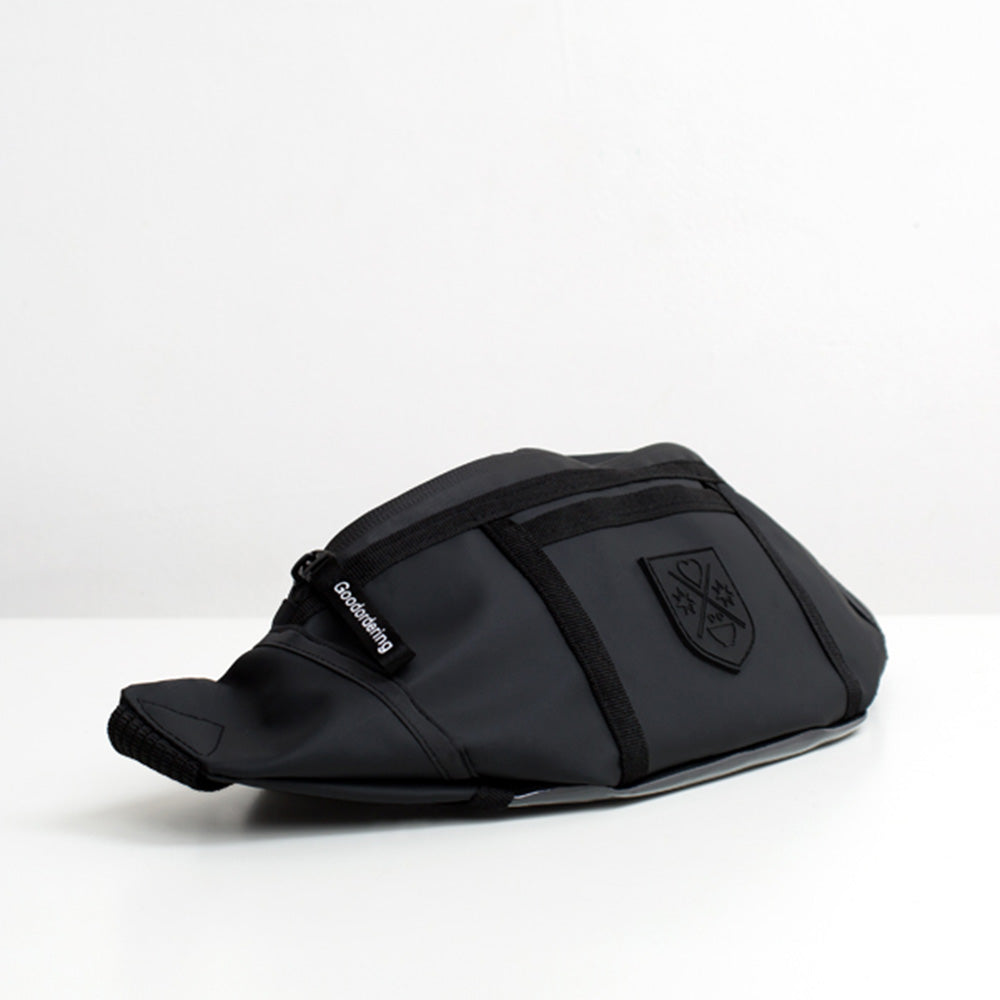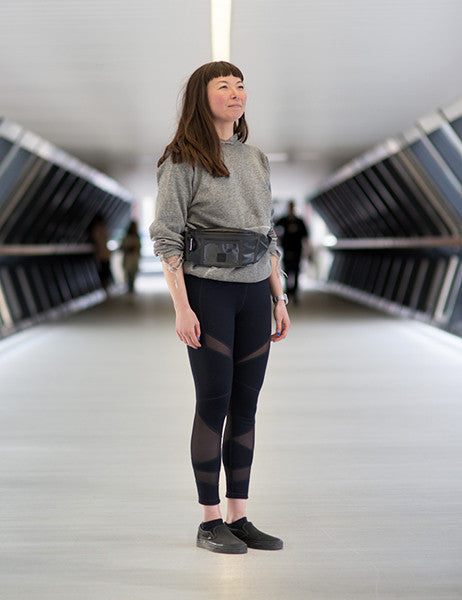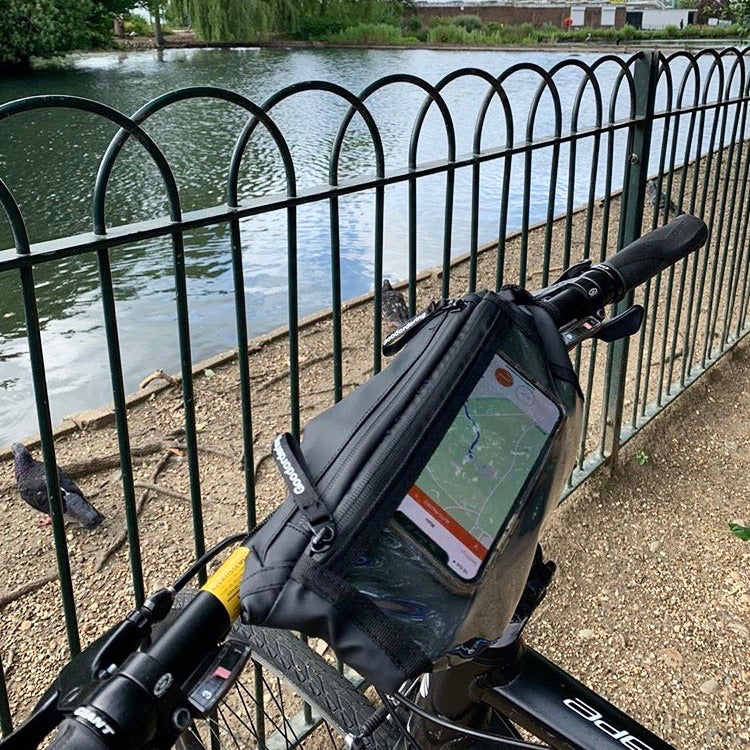 Made from RECYCLED WATER BOTTLES and coated in super strong nylon and waterproof reversed rubberised zips. This bag will become your pal, your best friend through thick and through thin. 
Attaches to bicycle handlebars: there is a clear pocket at the back and tucked in velcro strips that allow you to attach this bum bag to your bicycle handlebars to use as a waterproof phone holder. 
Reflective strips for extra safety on the road in the dark.
Size: 25 x 11 x 7cm
Material: Waterproof nylon
Returns Policy
You can cancel your order within 7 days no questions asked, you can return your bag in its original condition for 30 days and faulty products will always be dealt with generously. [more details here]
You can cancel your order within 7 days no questions asked, you can return your bag in its original condition for 30 days and faulty products will always be dealt with generously. [more details here]
Returns
You can cancel your order within 7 days no questions asked, you can return your bag in its original condition for 30 days and faulty products will always be dealt with generously. [more details here]
ECO Monochrome Bum bag