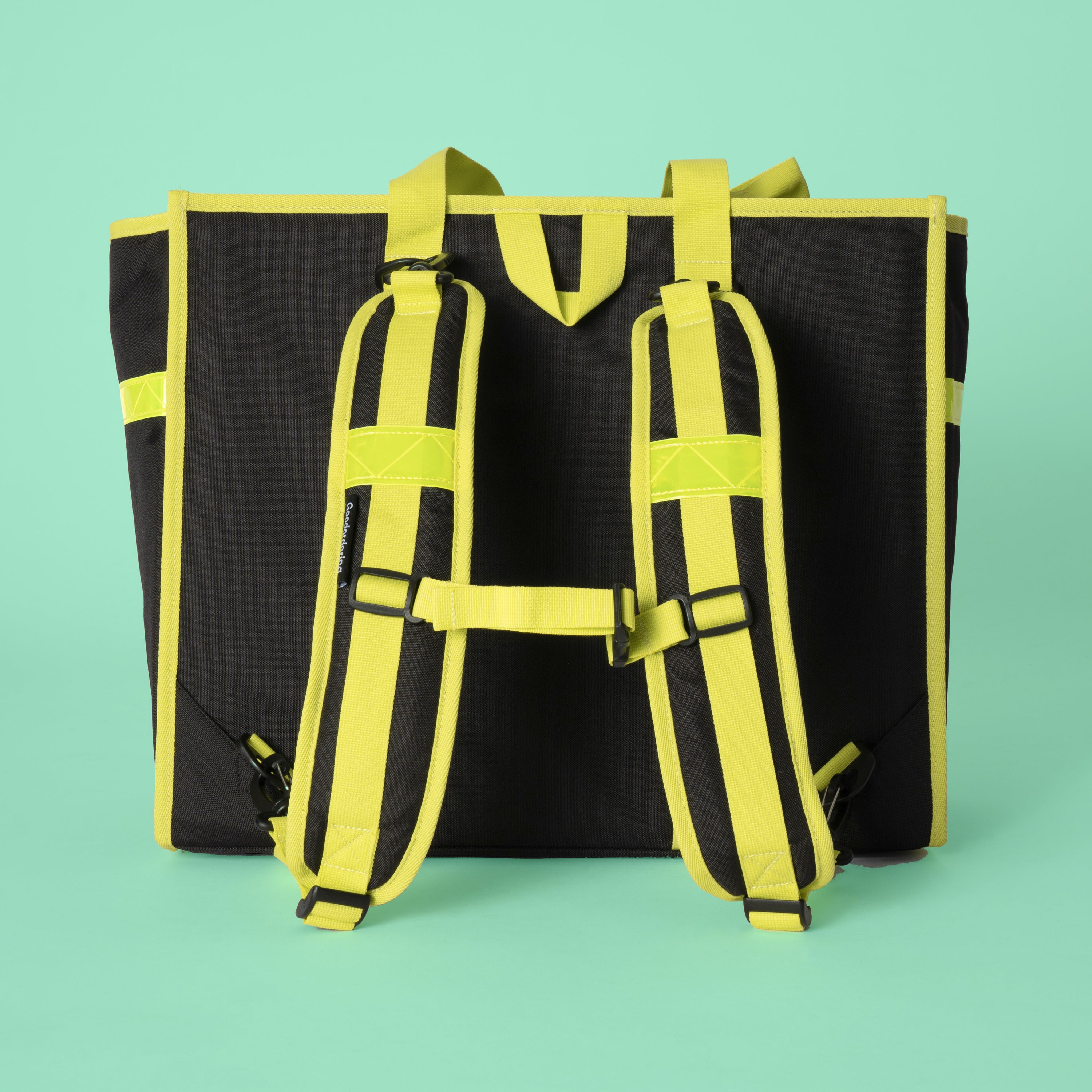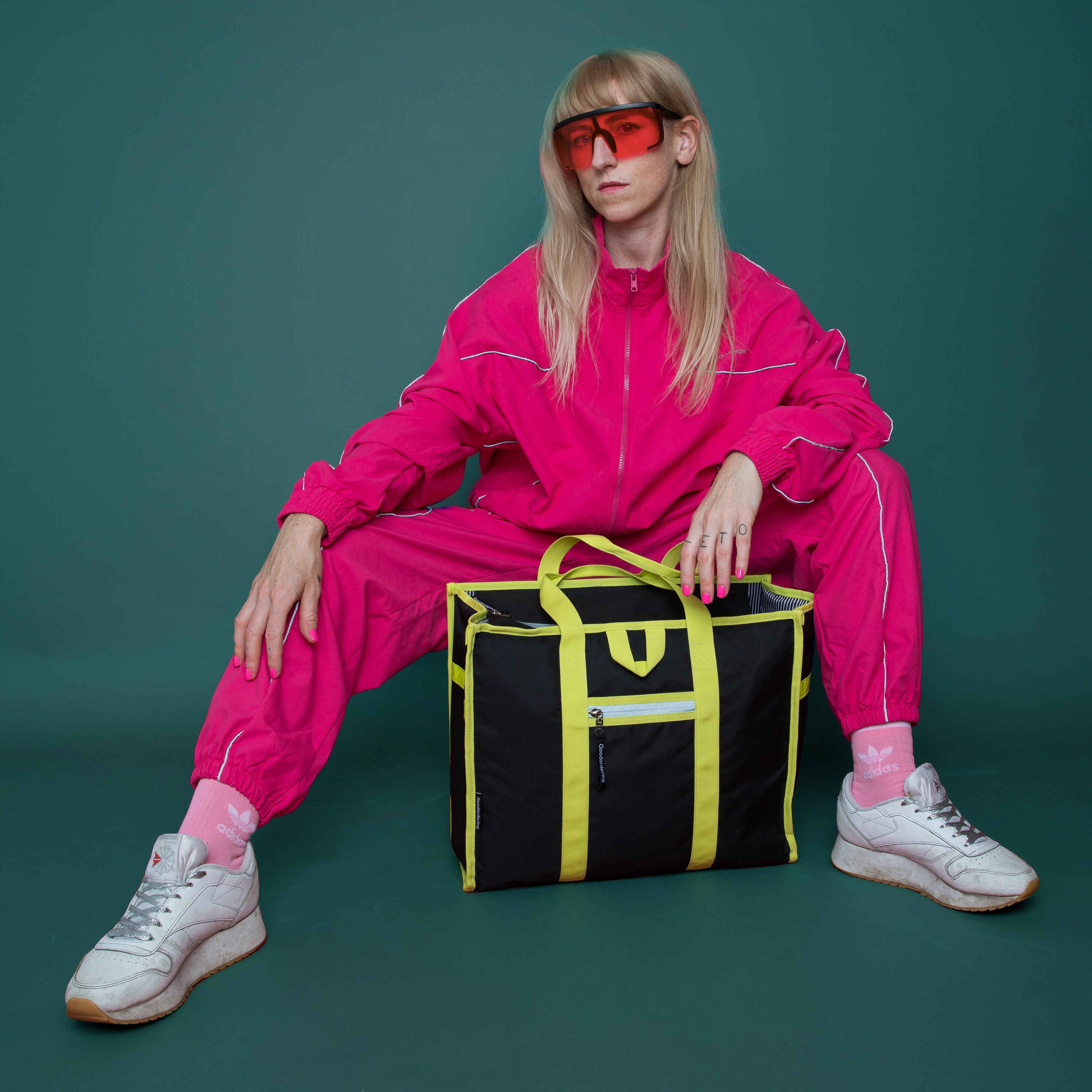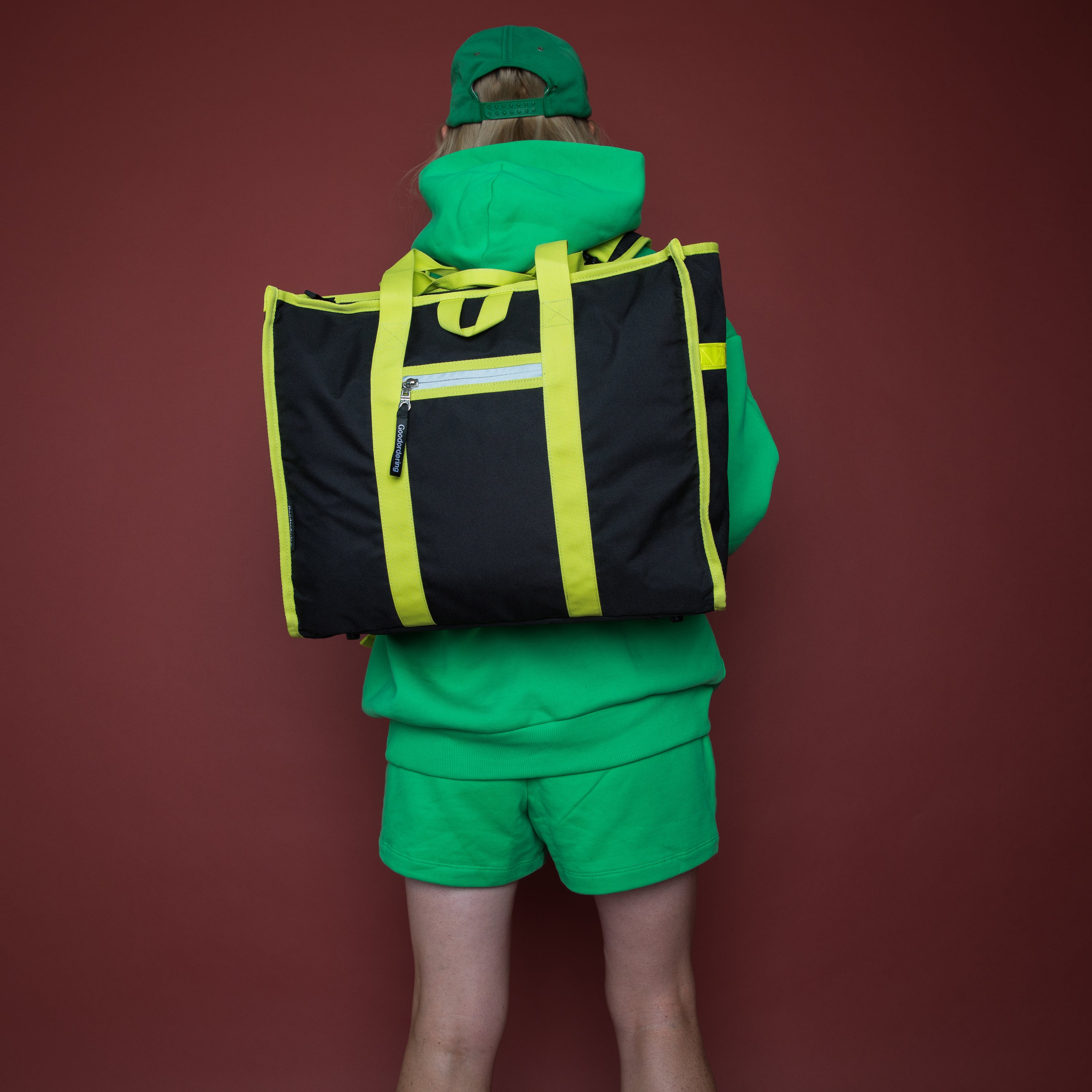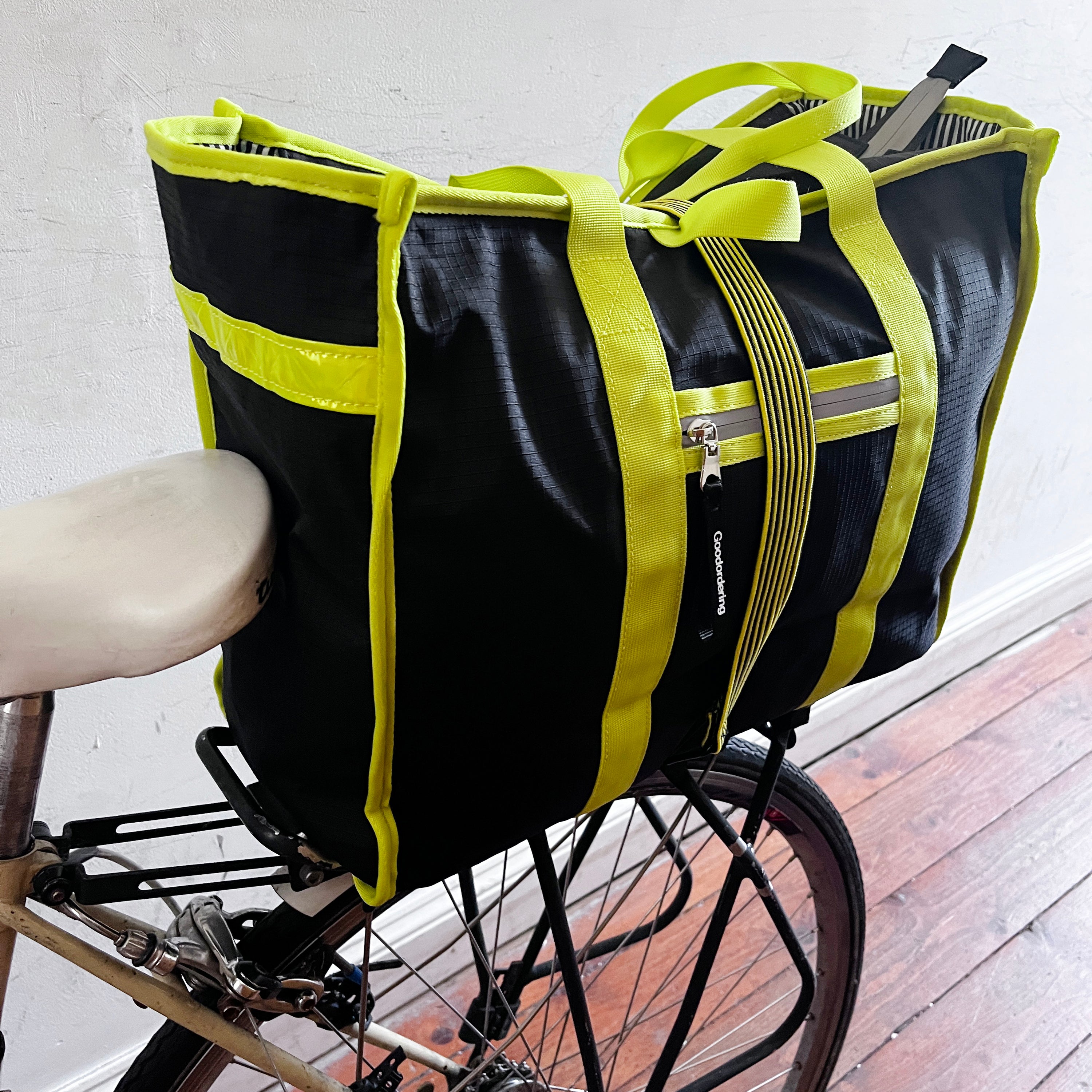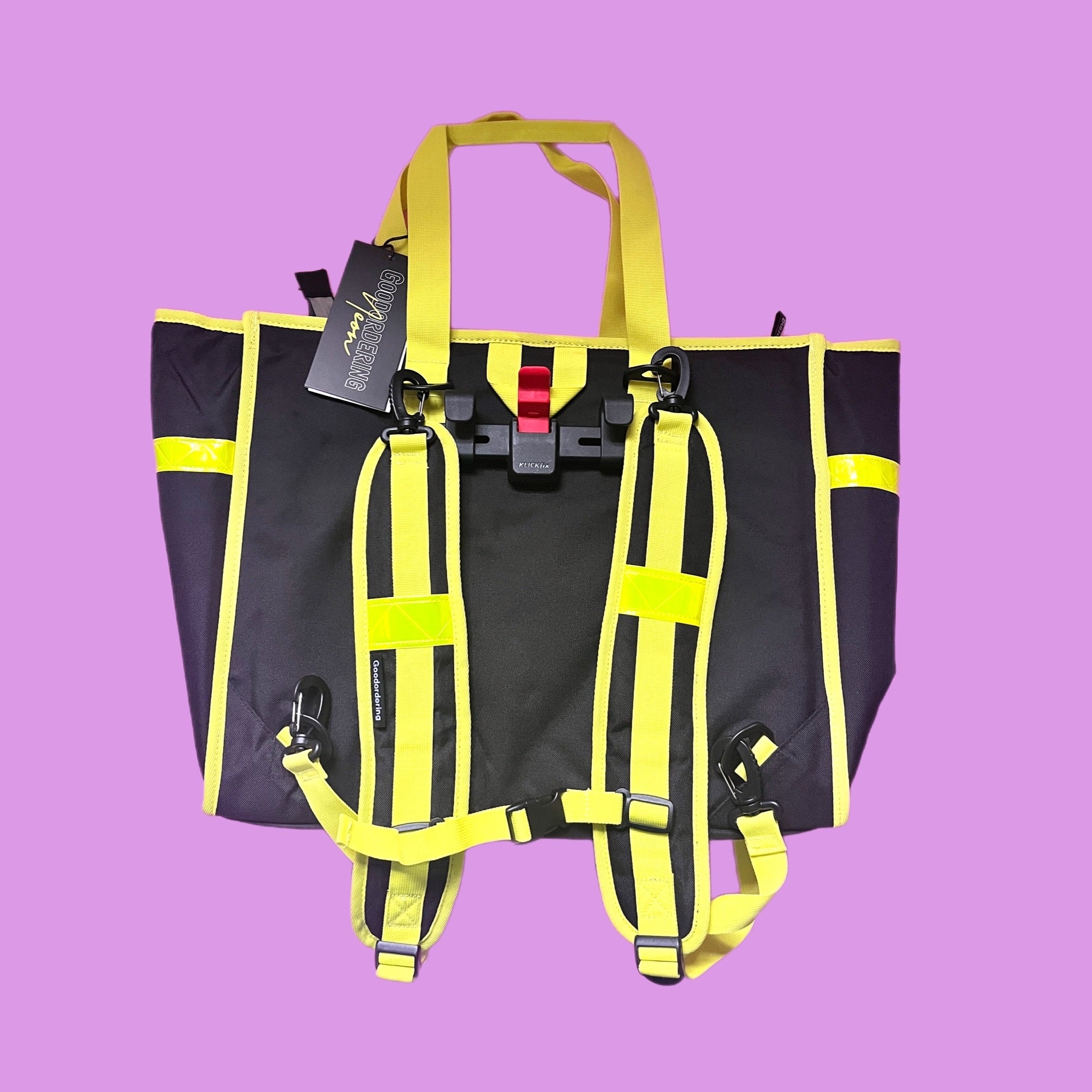 Neon tote backpack pannier
$71.00
Regular price
$103.00
A spacious, multi-functionnal bag that can attach to your bike and carry everything you need and more. 45cm x 38cm x 18cm
The zip closure tote bag format makes this bag unisex and very spacious so it has a huge and generous capacity. Reflective neon yellow strips on the sides of the bag make this high-vis and useful especially in the darker months.

"I wanted to design a simple tote bag that could also be attached onto a bicycle pannier rack". The detachable backpack straps can turn this bag easily and quickly into a backpack. The inclusion of the elastic strap, combined with the small webbing loops also allow this bag to be attached to your bicycle pannier rack.

Reflective nylon zip to make sure nothing falls out, the zip track can also be pushed down if you want to use the back as an open tote bag to fit more things inside. Pile everything in plus more!
Please note the bag is not water-proof as it has opened sides around the zip in the construction. However, the body fabric is waterproof and the zip tracks are reflective and coated for an extra touch of safety and fun.

* spacious
* unisex
* multi-functional
You can cancel your order within 7 days no questions asked, you can return your bag in its original condition for 30 days and faulty products will always be dealt with generously. [more details here]
Returns
You can cancel your order within 7 days no questions asked, you can return your bag in its original condition for 30 days and faulty products will always be dealt with generously. [more details here]
Neon tote backpack pannier

$71.00

Regular price

$103.00