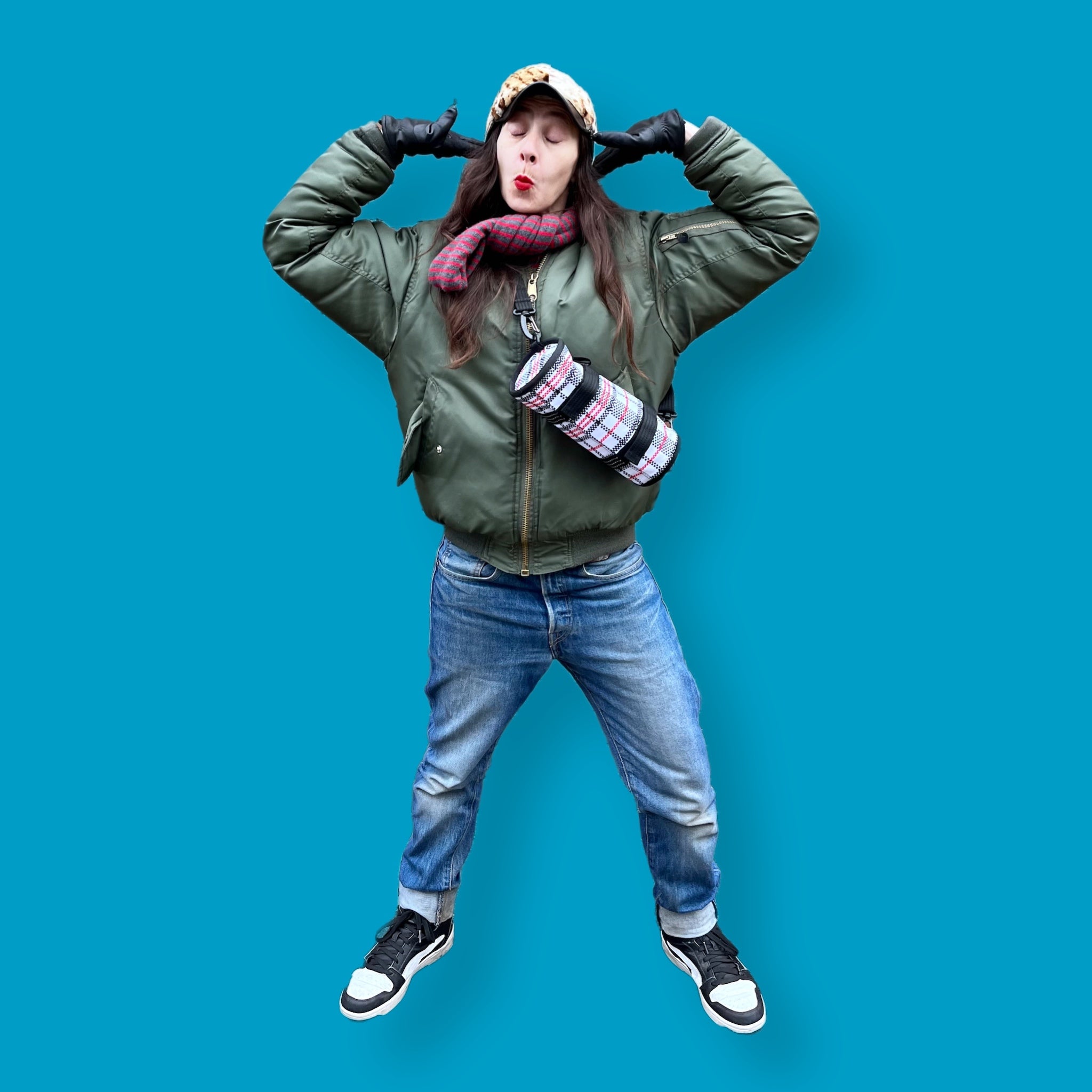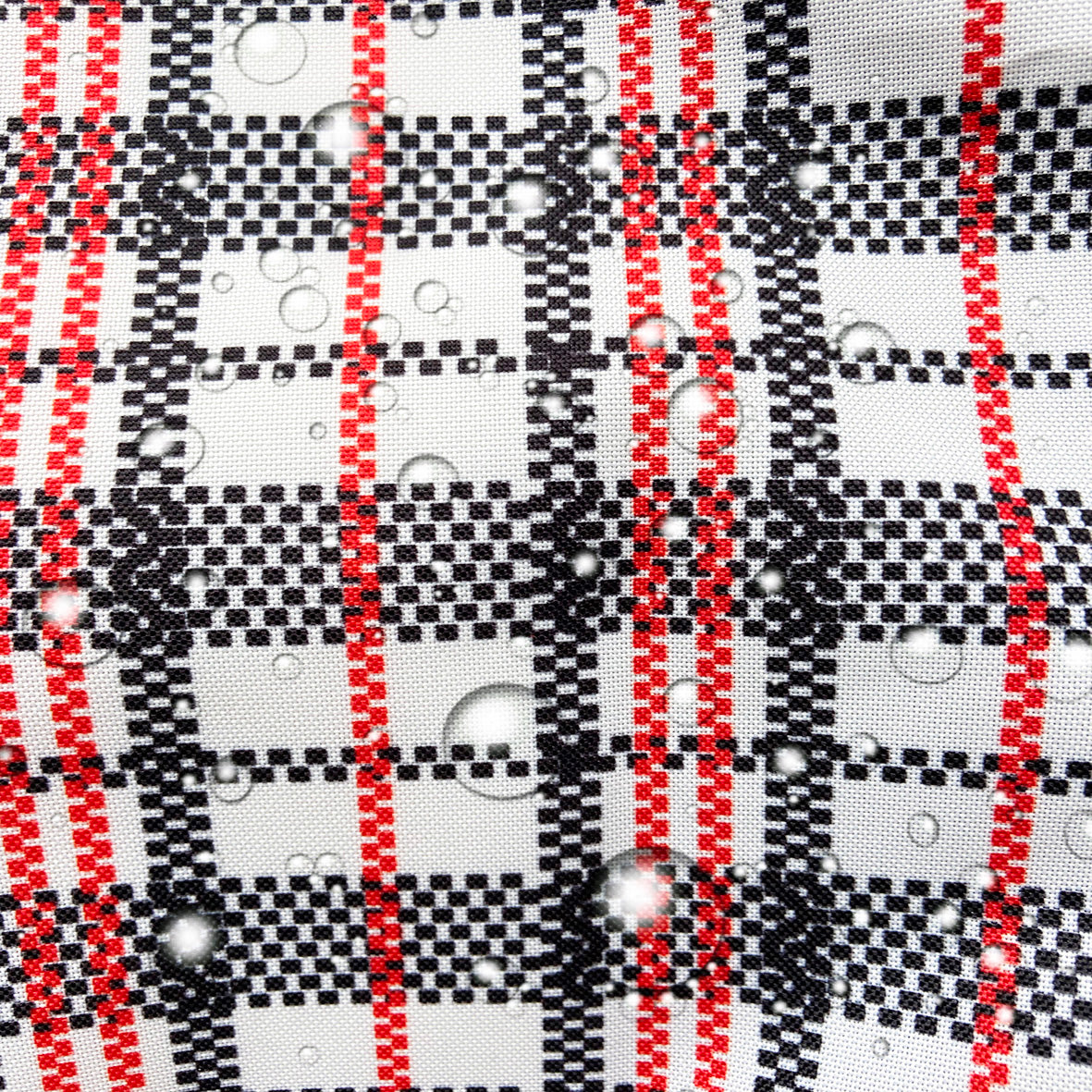 Tartan saddle tube bag Eco
This tube saddle bag's velcro strap feature allows this bag to be attached to almost anything. When it is not attached to the bicycle cross bar or saddle of your choice you can wear is across your body using the detachable shoulder strap. 
This multifunctional little bag was originally inspired by a pencil case. It can be attached to the bicycle handlebars, frame or saddle to keep all those bits and pieces safe and sound and easily accessible.
With a detachable shoulder strap which you can adjust in length, and made from waterproof nylon with the signature Goodordering pinstripe lining, this style is the ultimate versatile bag.
Other features include:
Reflective tape on one side
Velcro attachment straps
Extra strong webbing
Inside zip pocket
Detachable adjustable shoulder strap to wear when off the bike
Attached to bike without any extra hardware needed
The tartan range was inspired by the iconic laundry bag fabric. Known to everyone all around the world in slightly different guises, a travel bag, a laundry, a moving bag. Widely available and extremely affordable, the laundry bag is bought from any 2 dollar shop / pound store or corner hardware home store around the world. The familiarity of the woven fabric invokes a nostalgic feeling. We have re-invented this fabric for higher durability, converting the woven fabric into a print on a recycled nylon fabric. The result is sustainable and useful for everyday use, but will last a lot longer that the iconic bag that it is inspired by.
Dimensions: Diameter 9.5cm, length 23.5cm / 9.25" x 3.7" x 3.7"
Capacity: 1.7L
Weight: 130g (including strap) / 0.28lb
You can cancel your order within 7 days no questions asked, you can return your bag in its original condition for 30 days and faulty products will always be dealt with generously. [more details here]
Technical Info
Dimensions: Diameter 9.5cm, length 23.5cm / 9.25" x 3.7" x 3.7"
Capacity: 1.7L
Weight: 130g (including strap) / 0.28lb
Returns
You can cancel your order within 7 days no questions asked, you can return your bag in its original condition for 30 days and faulty products will always be dealt with generously. [more details here]
Tartan saddle tube bag Eco