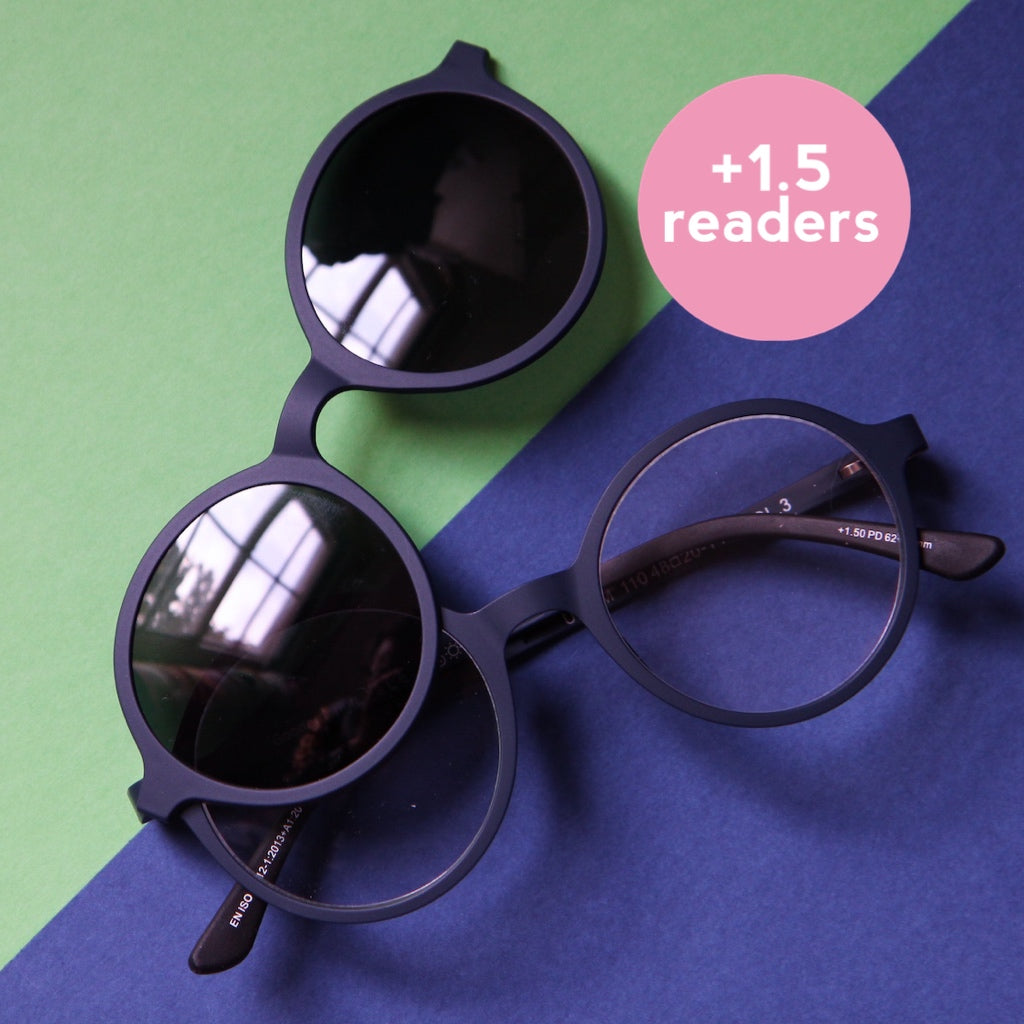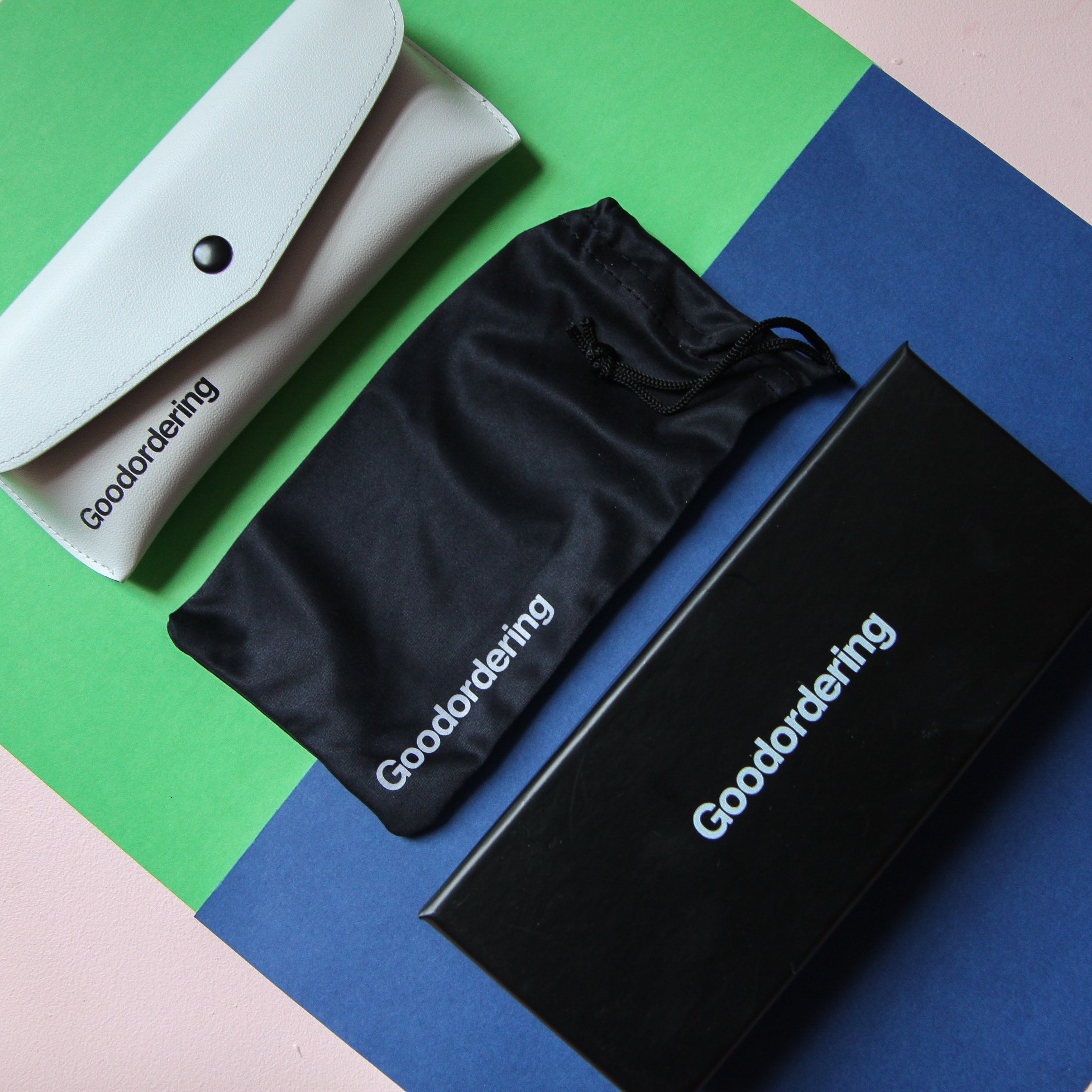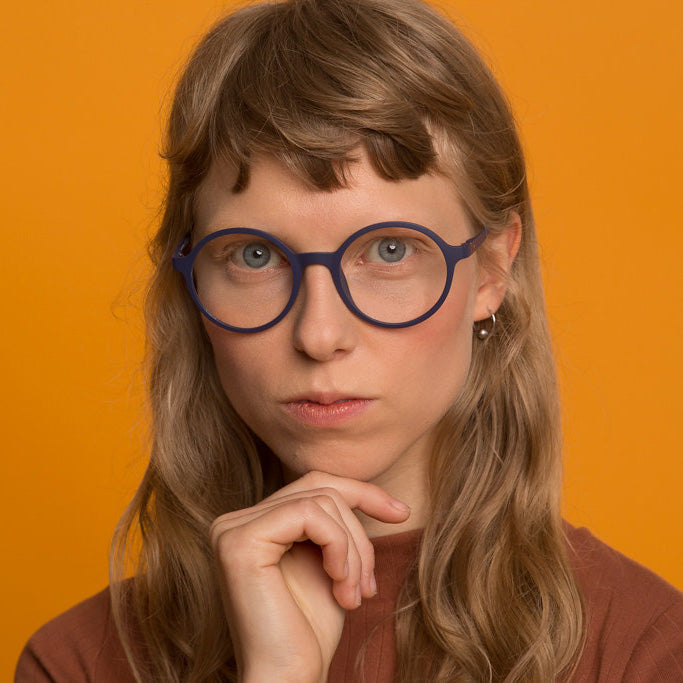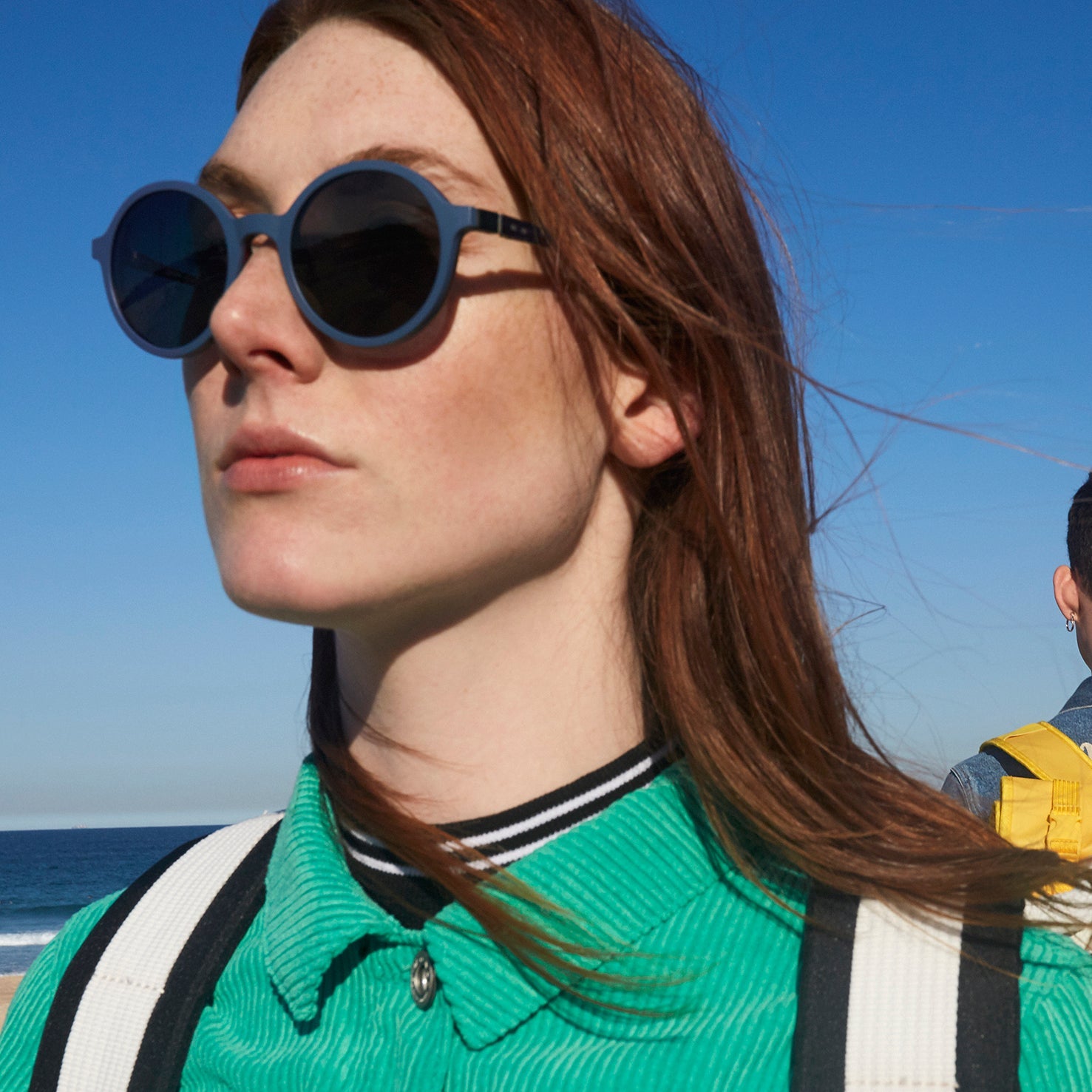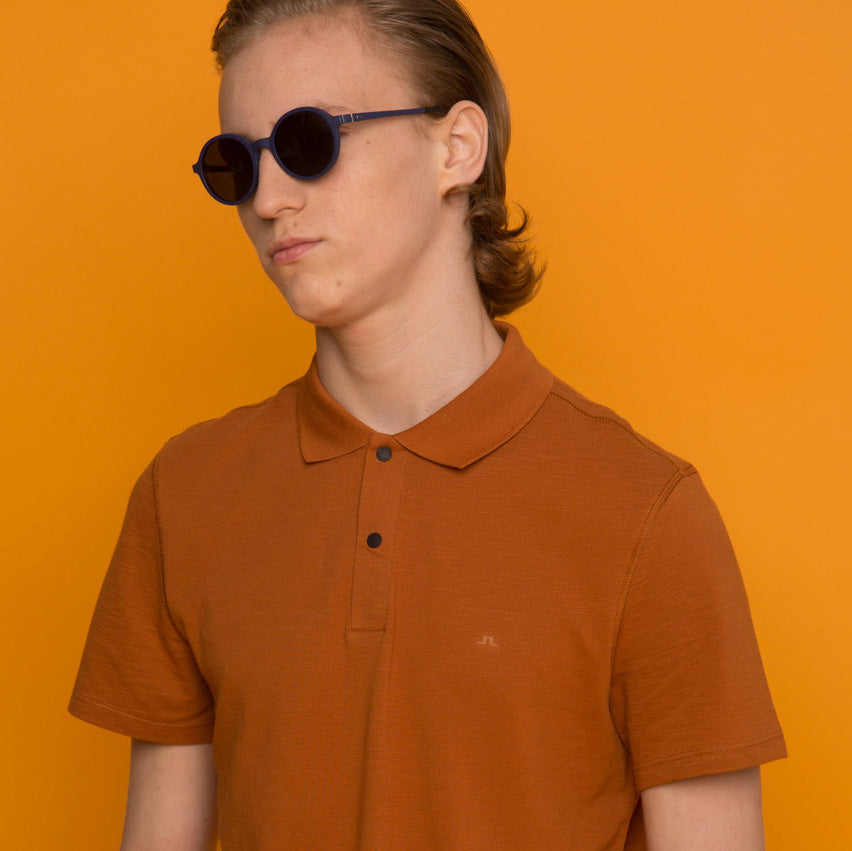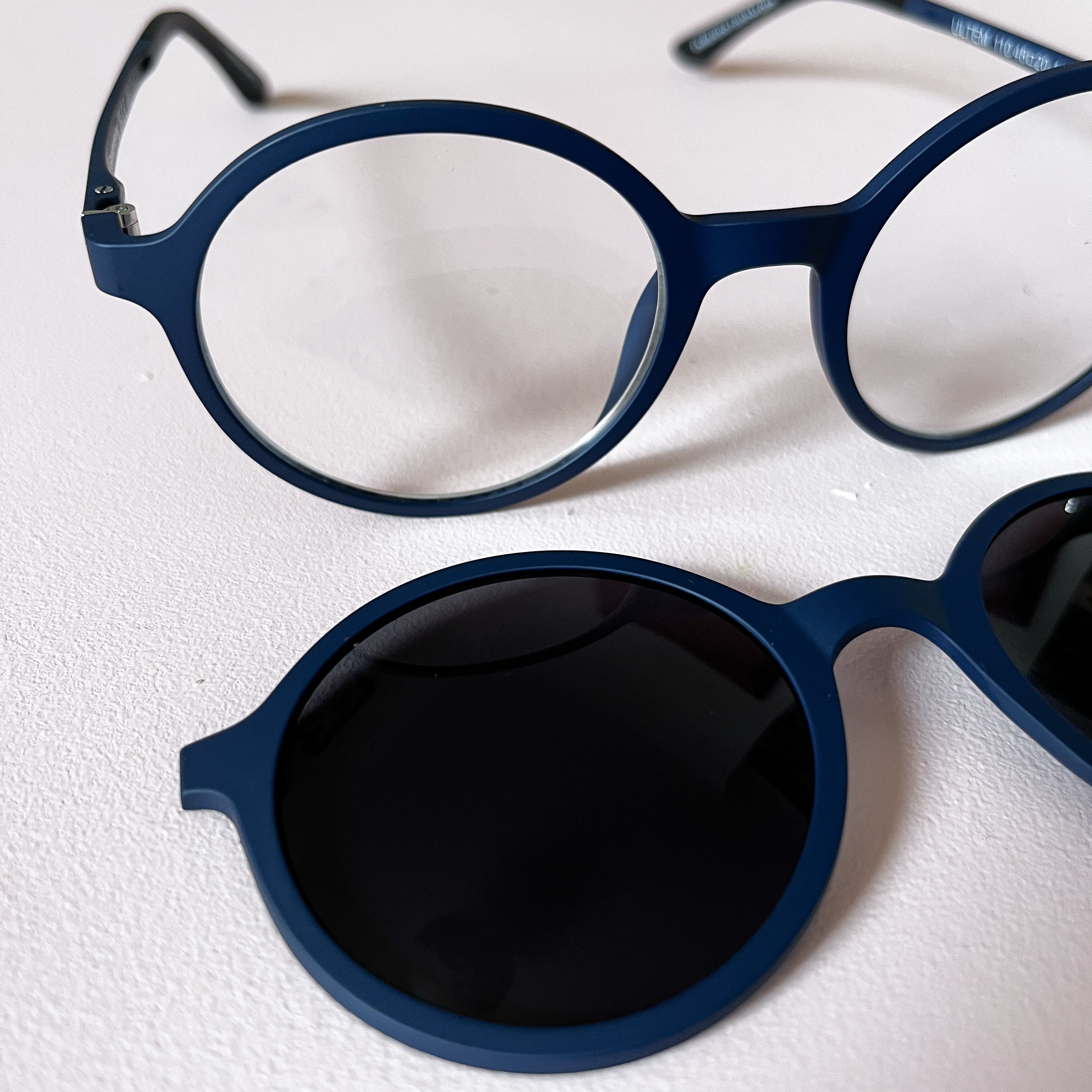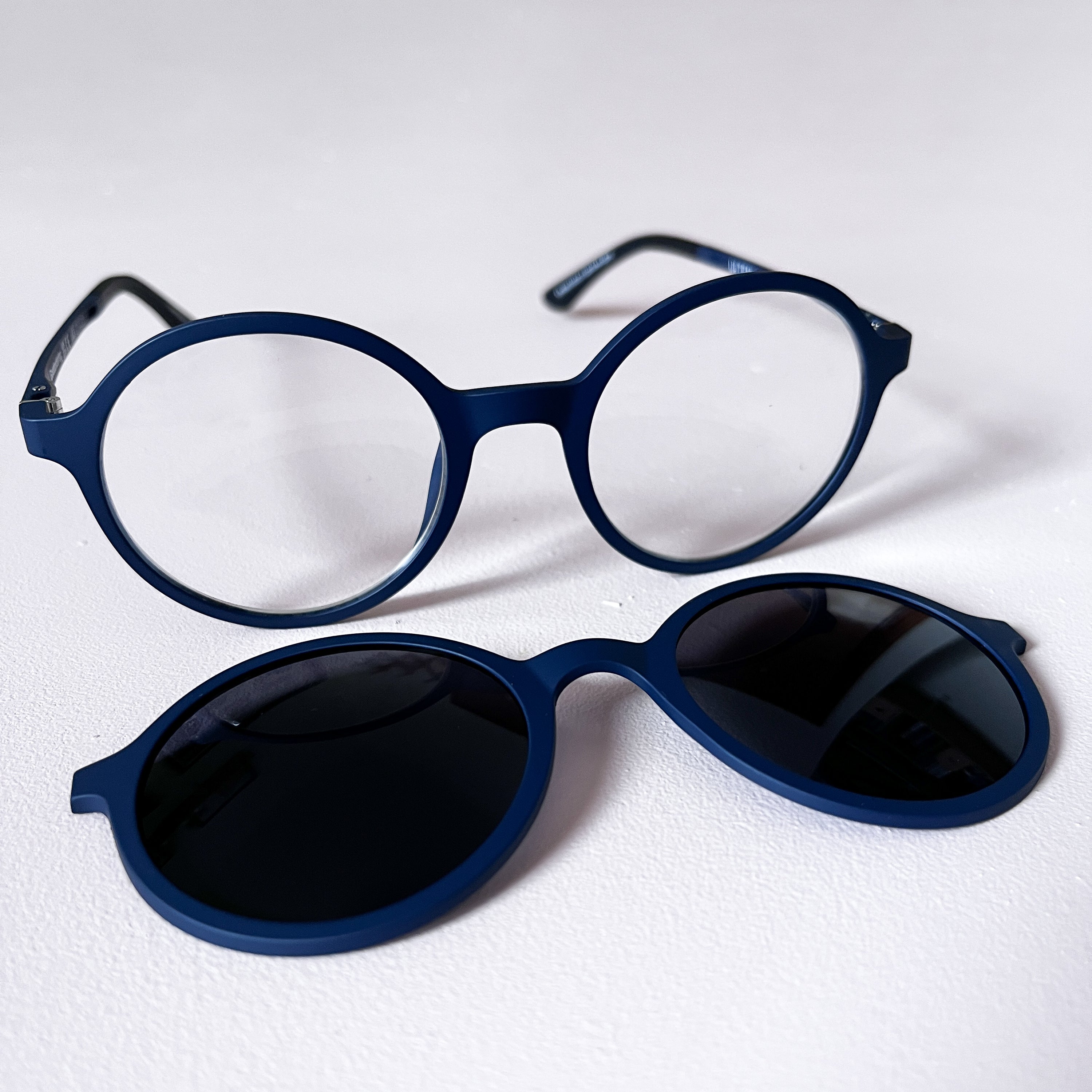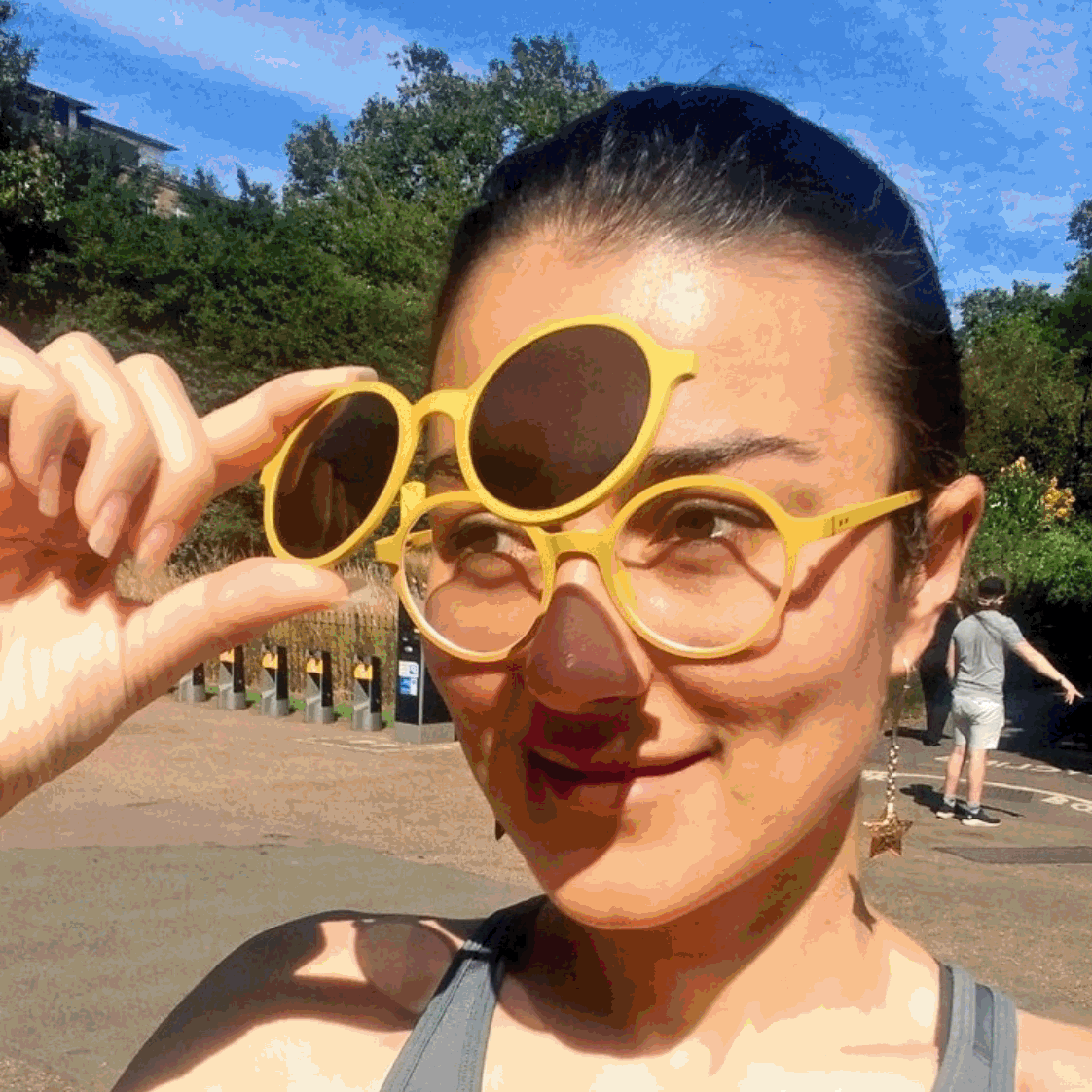 Navy blue magnetic glasses & sunglasses in one
$58.00
Regular price
$109.00
In line with our multi-functional bags, we launched our reader glasses that can transform from spectacles to sunglasses in seconds. These ones are a matt navy blue colour and look great as an alternative to black or with denim.
Go from optical to sunglasses in the blink of an eye. Our magnetic glasses were born as an elegant solution to the problem of easily switching between optical and sunglasses. 
The unique 2 in 1 functionality means that you can have your optical prescription in the base frame layer and then build up from there. Tinted lenses attach via tiny magnets with a satisfying click, turning your opticals into sunglasses without the need for clip-ons or multiple pairs.
We designed glasses especially for busy people, the glasses can transition between active wear such as sports and sitting at a table doing work, and everywhere in between.
This set comes as a set with the frames, already containing +1.5 reader lenses, but you can easily remove them and have your own personal prescription put in by your optician, they are a blank slate ready to go.  
The frames are made from Ultem - a highly flexible and robust material used in aerospace engineering. The lenses are polarised so they cut out the harmful UVA and UVB light.
See video showing the glasses in action:
You can cancel your order within 7 days no questions asked, you can return your bag in its original condition for 30 days and faulty products will always be dealt with generously. [more details here]
Returns
You can cancel your order within 7 days no questions asked, you can return your bag in its original condition for 30 days and faulty products will always be dealt with generously. [more details here]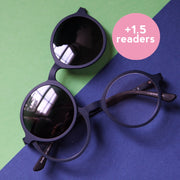 Navy blue magnetic glasses & sunglasses in one

$58.00

Regular price

$109.00