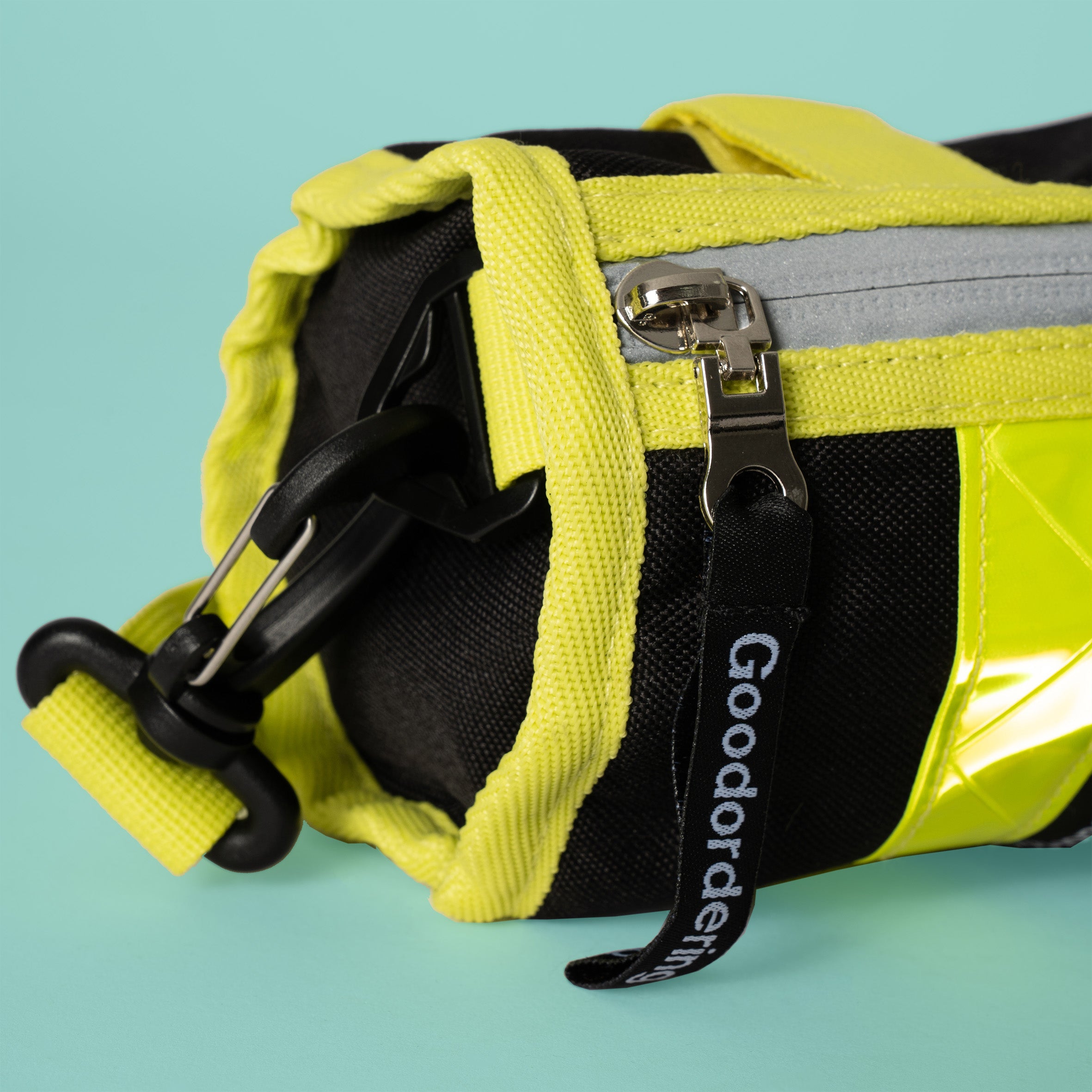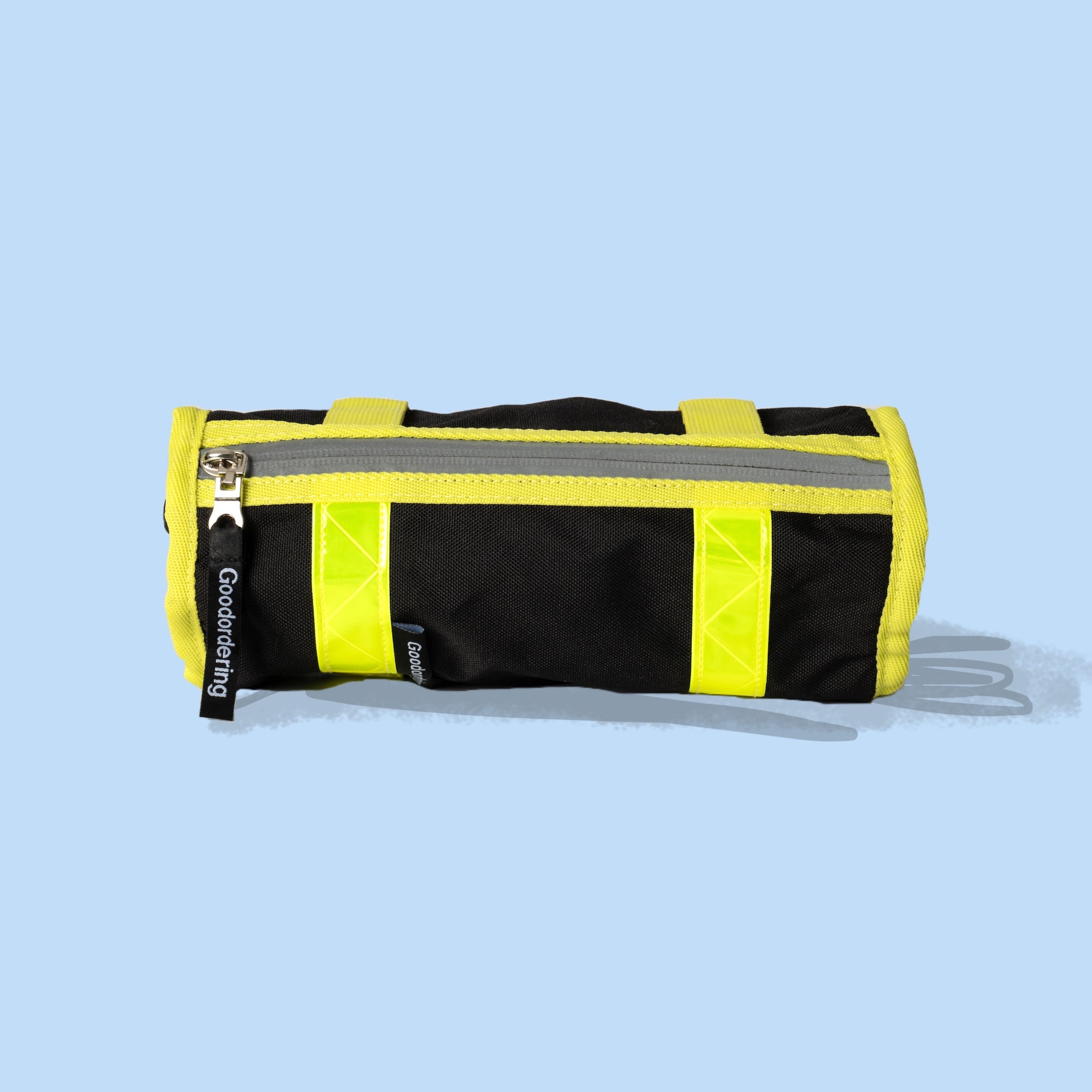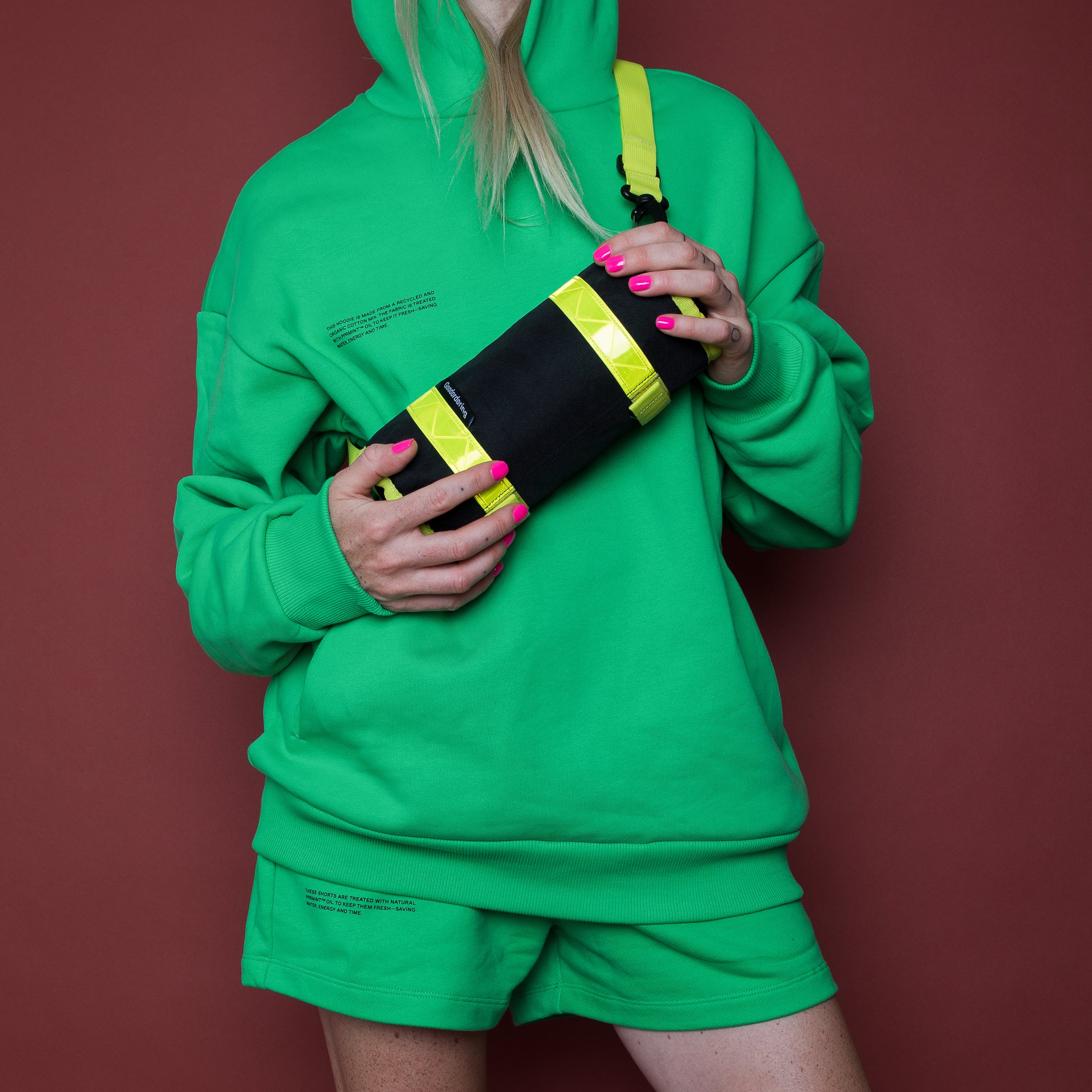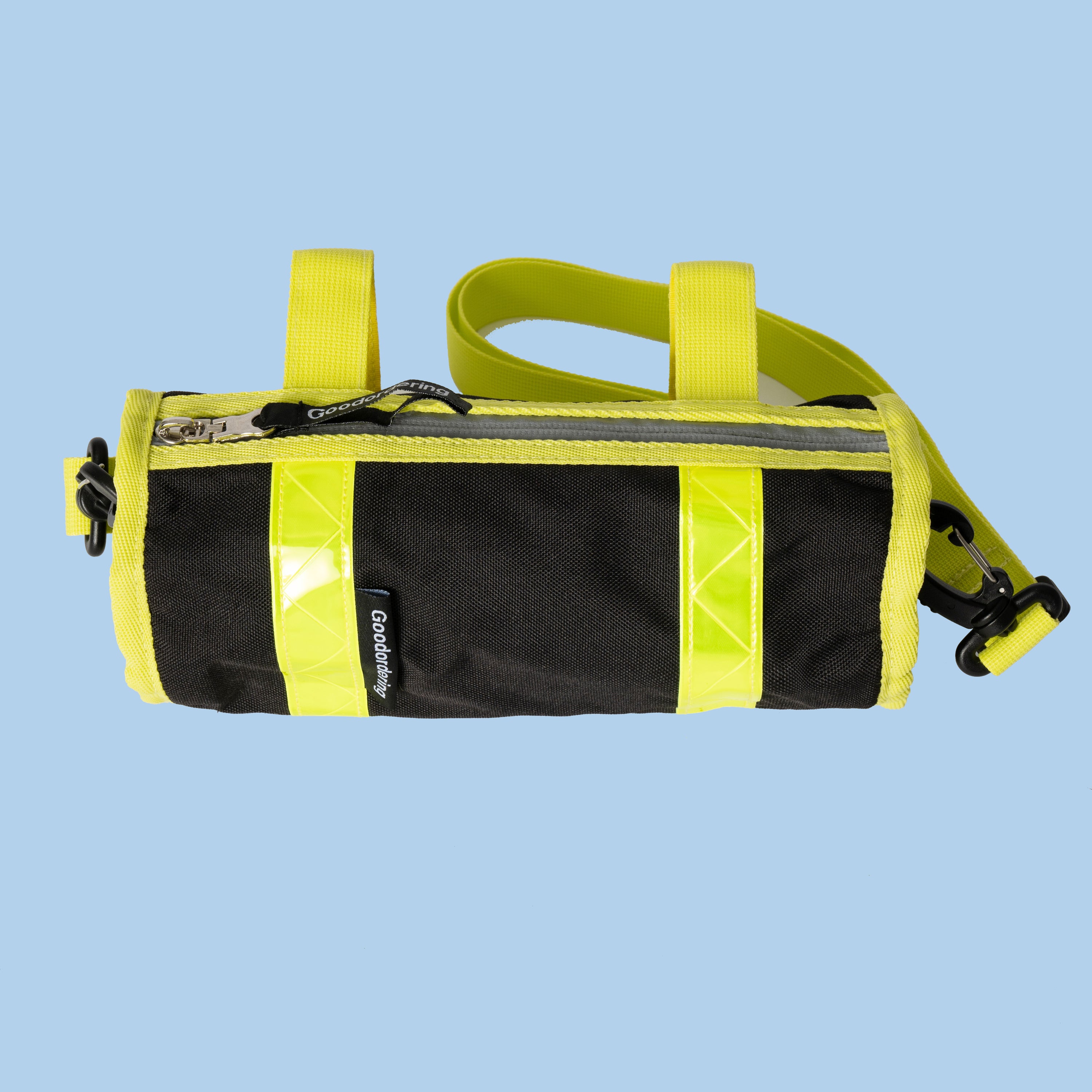 Neon saddle bag black / shoulder bag
The perfect small cycling companion to keep all your valuables in both on and off the bicycle. This handy bag is unisex and a practical bag inspired by the vibrant 80s and outdoors equipment.
Attach the saddle bag to the back of your bicycle's saddle or handlebars
Alternatively, use the adjustable length shoulder strap to wear it on your shoulder
Made from recycled water bottles
Waterproof fabrics
Machine washable
A great little bag to take to festivals or parties when you don't want to carry around a big bag. It also fits a small water bottle inside. Black for practicality and neon yellow to increase visibility and add a touch of fun.
Dimensions: Diameter 9.5cm, length 23.5cm / 9.25" x 3.7" x 3.7"
Capacity: 1.7L
Weight: 130g (including strap) / 0.28lb
You can cancel your order within 7 days no questions asked, you can return your bag in its original condition for 30 days and faulty products will always be dealt with generously. [more details here]
Technical info
Dimensions: Diameter 9.5cm, length 23.5cm / 9.25" x 3.7" x 3.7"
Capacity: 1.7L
Weight: 130g (including strap) / 0.28lb
Returns
You can cancel your order within 7 days no questions asked, you can return your bag in its original condition for 30 days and faulty products will always be dealt with generously. [more details here]
Neon saddle bag black / shoulder bag