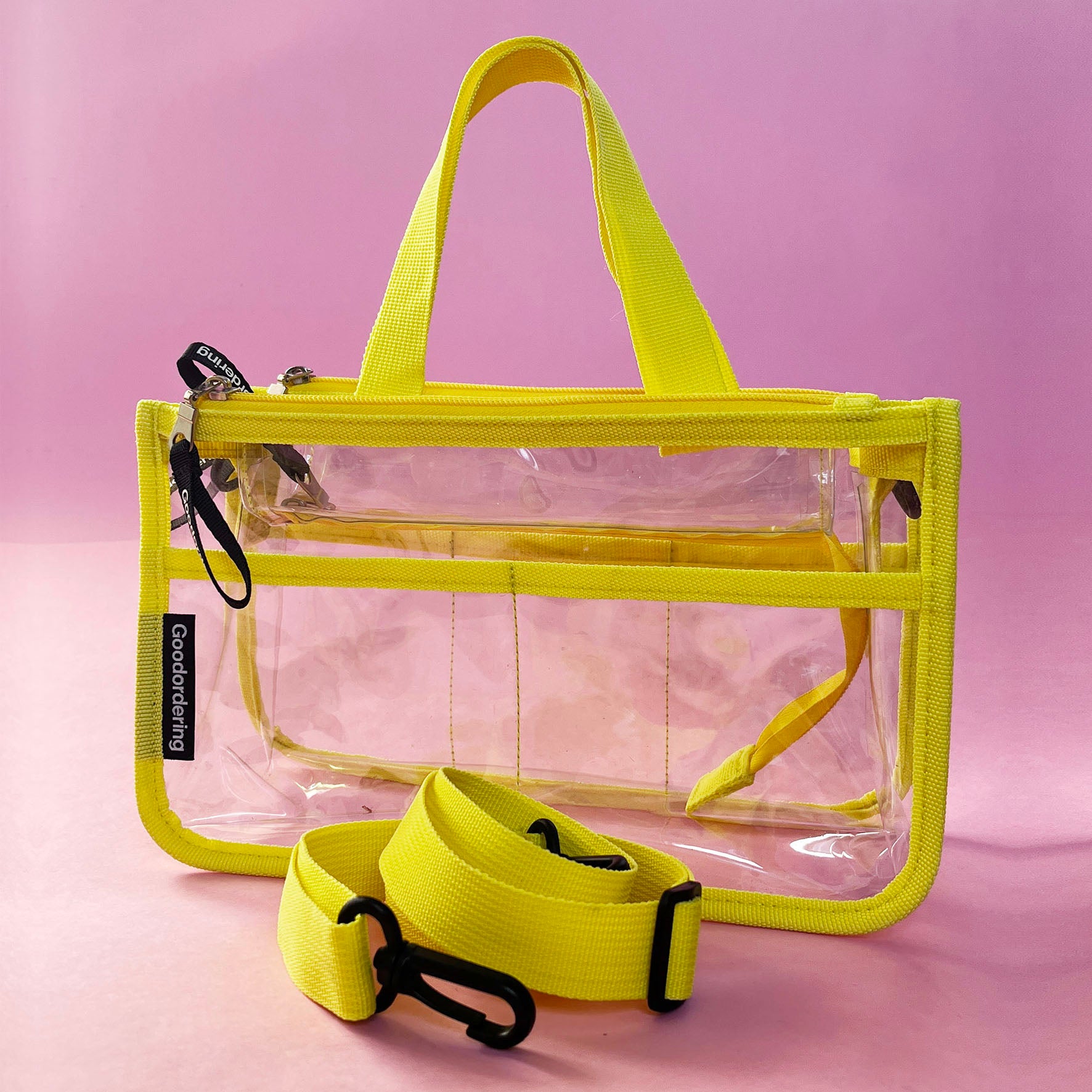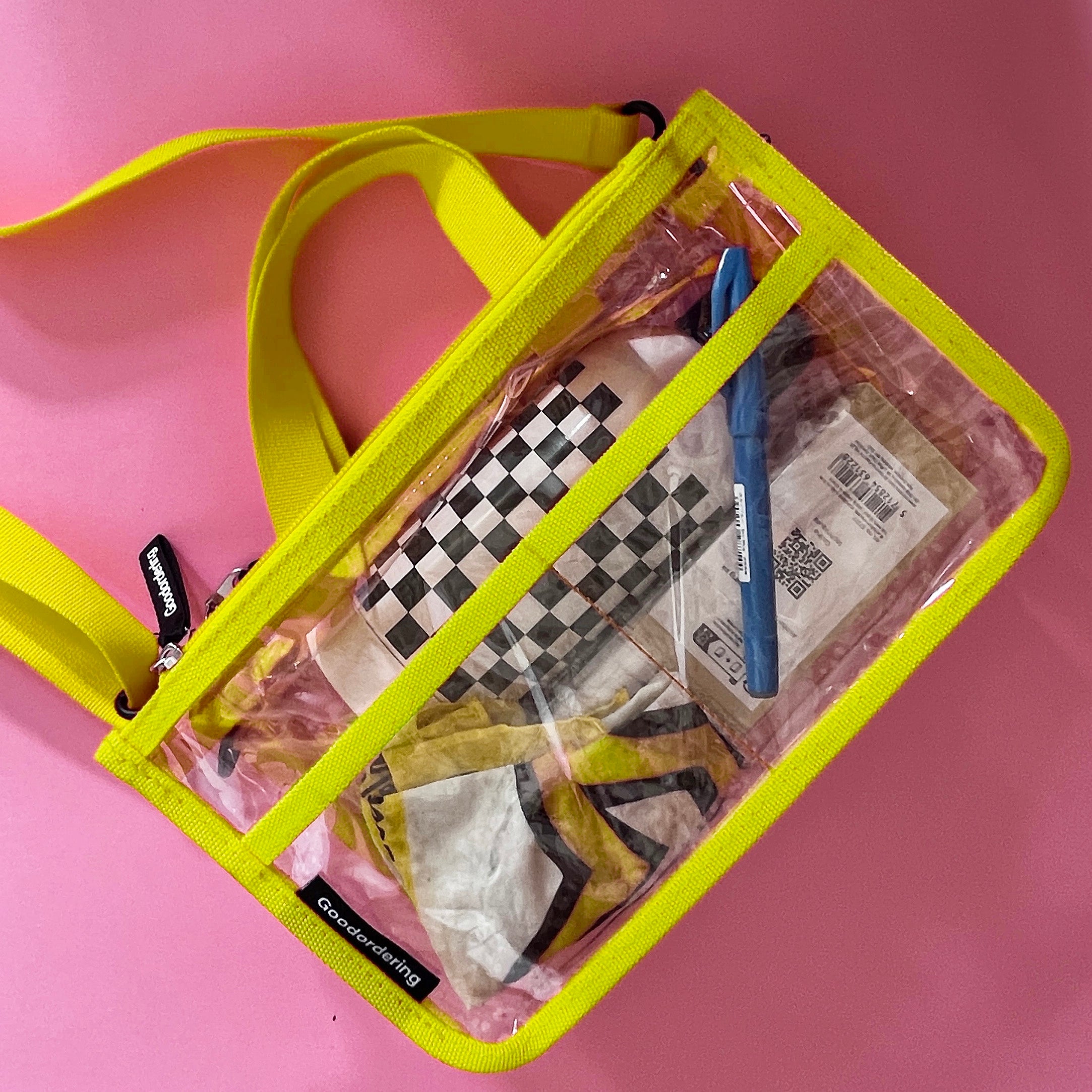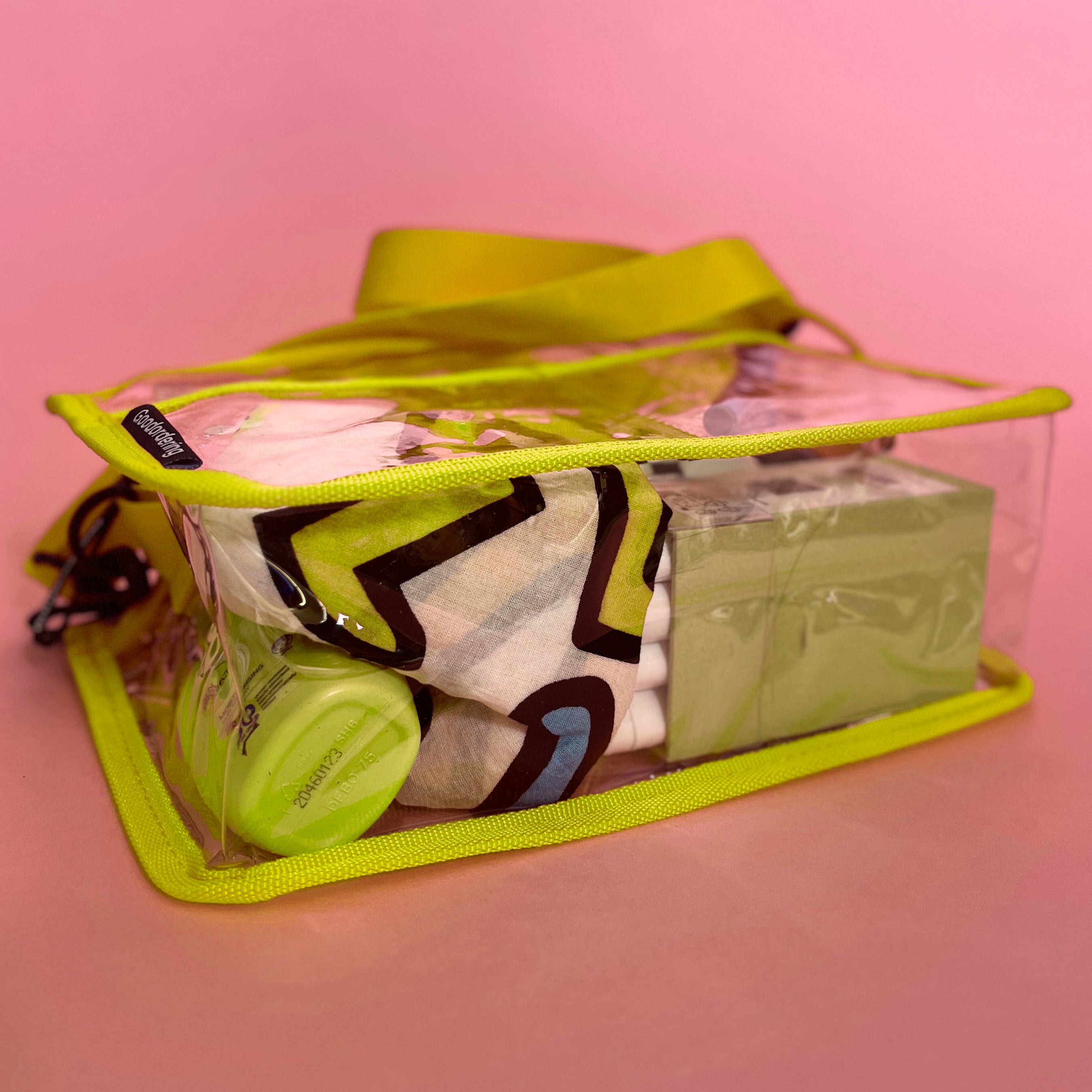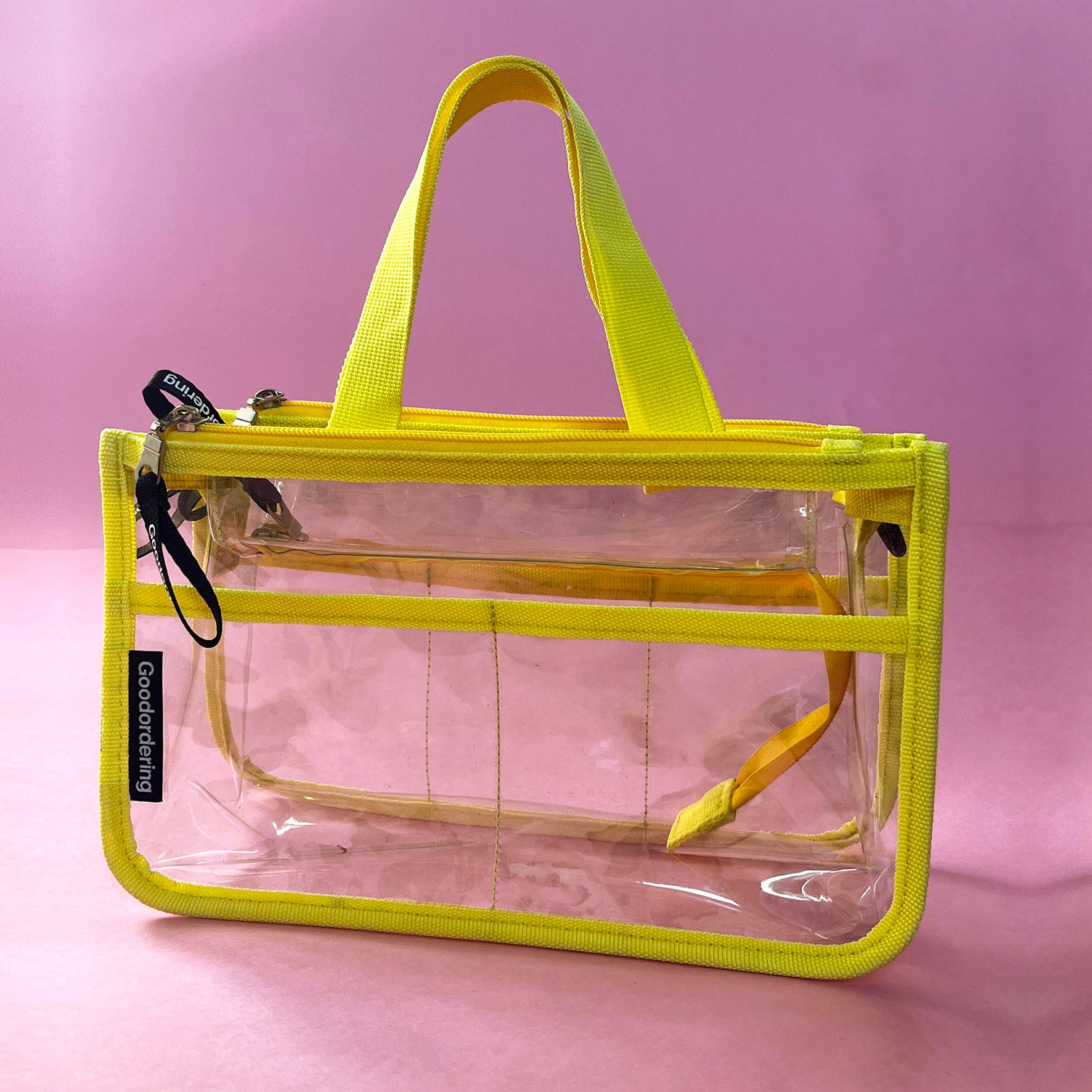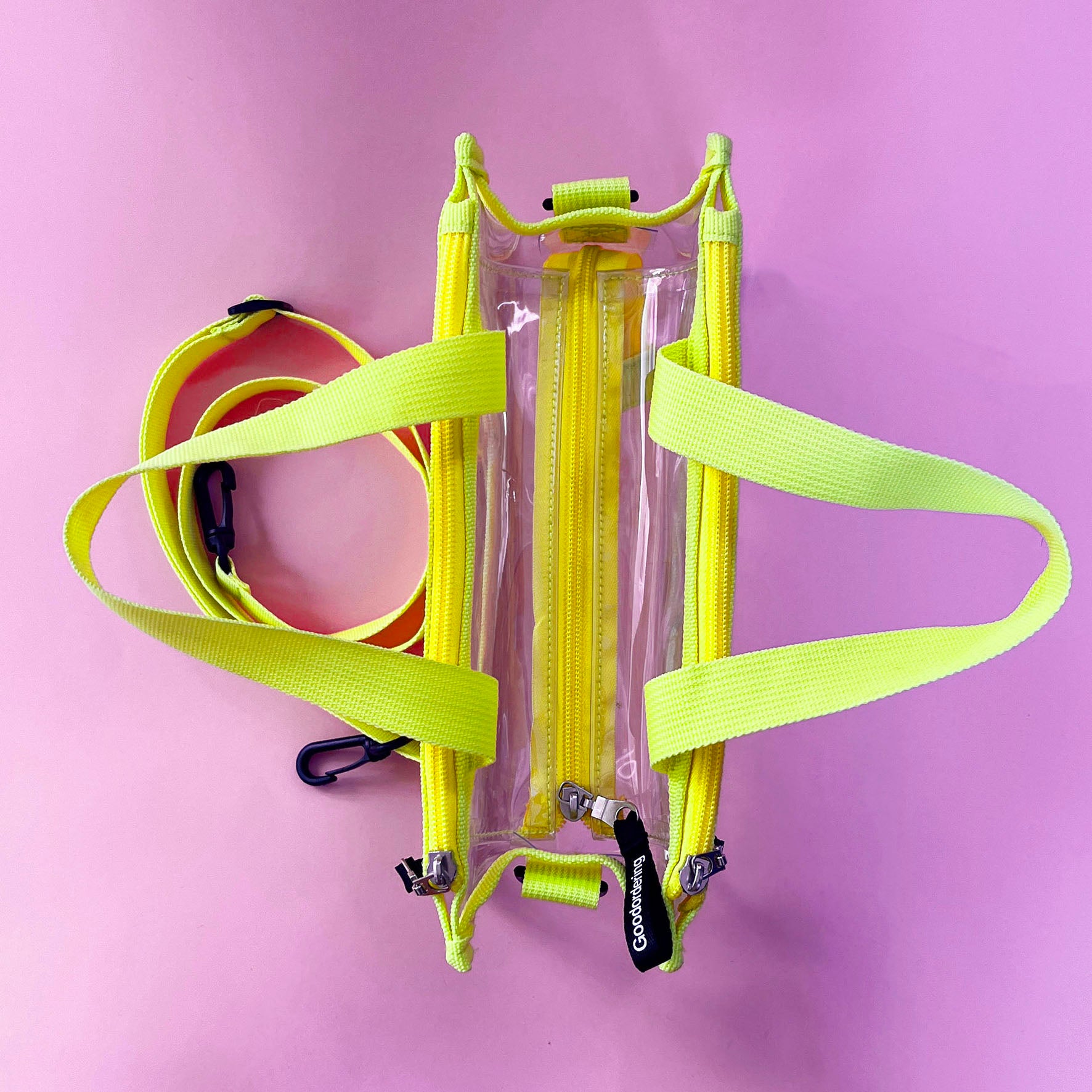 Stadium Bag / organiser (presale) neon yellow concert clear bag
Coming mid October 23, and now open for pre order. We appreciate your patience!
Place this bag inside your other bag so it makes it easier to change bags.
* 2 x strong 1 inch webbing handles
* Adjustable length shoulder strap that can be lengthened to 120cm
* zip close main compartment so. that you can use this as a regular bag (for concerts etc) - dimensions conform to most venue restrictions
* elastic straps (not shown) on both sides of the bag to carry additional items such as a scarf or a water bottle.
Wipe clean, transparent construction, with contrast, finding to make it easy to see everything. Transport your precious goods easily and quickly with this bag tidy, which allows you to see everything easily. It has 2 zip pockets for small items that you don't want to fall out and open pockets for taller items such as books, cosmetics and phone cables.
Width 27cm x height 16cm x depth 10cm
You can cancel your order within 7 days no questions asked, you can return your bag in its original condition for 30 days and faulty products will always be dealt with generously. [more details here]
Returns
You can cancel your order within 7 days no questions asked, you can return your bag in its original condition for 30 days and faulty products will always be dealt with generously. [more details here]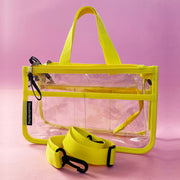 Stadium Bag / organiser (presale) neon yellow concert clear bag