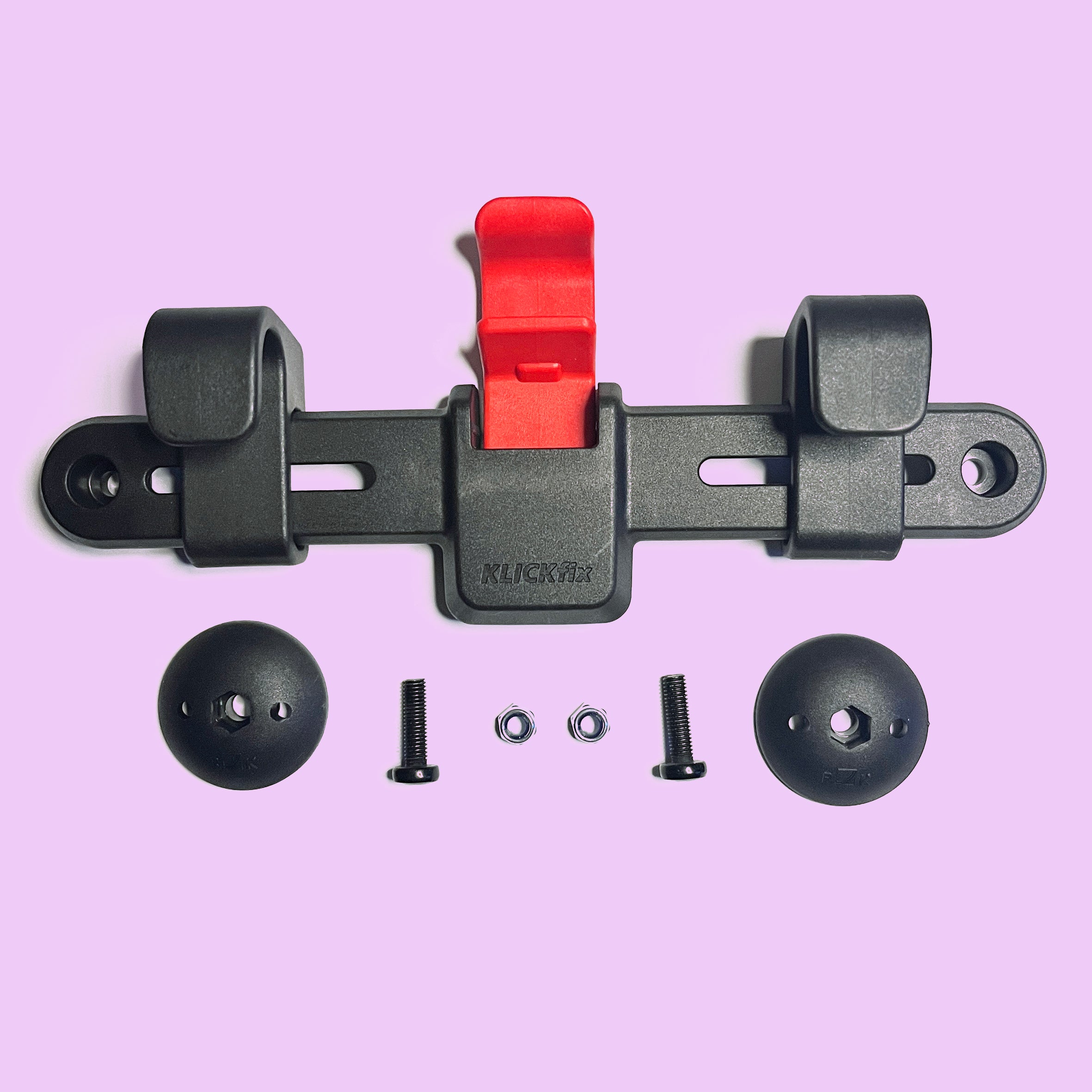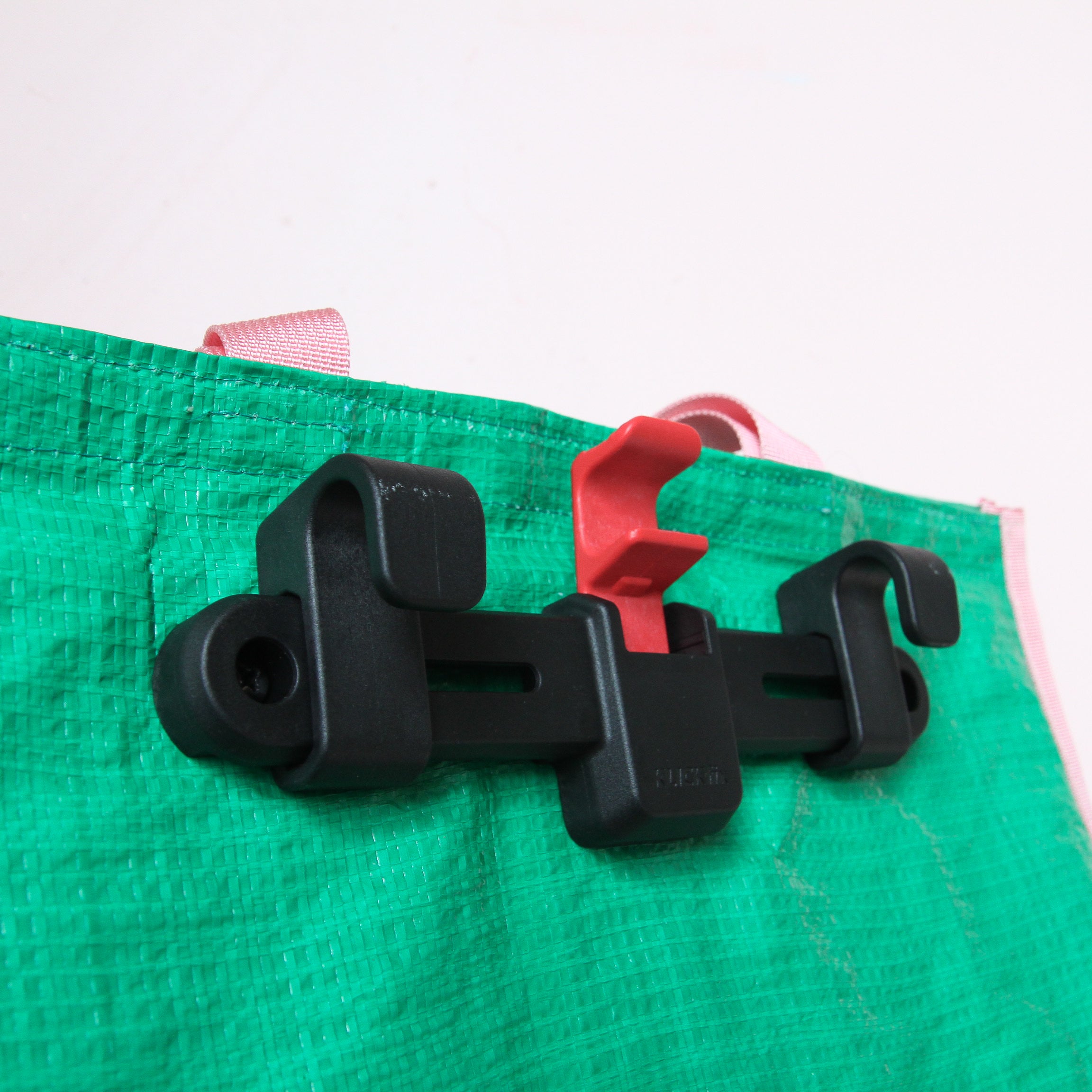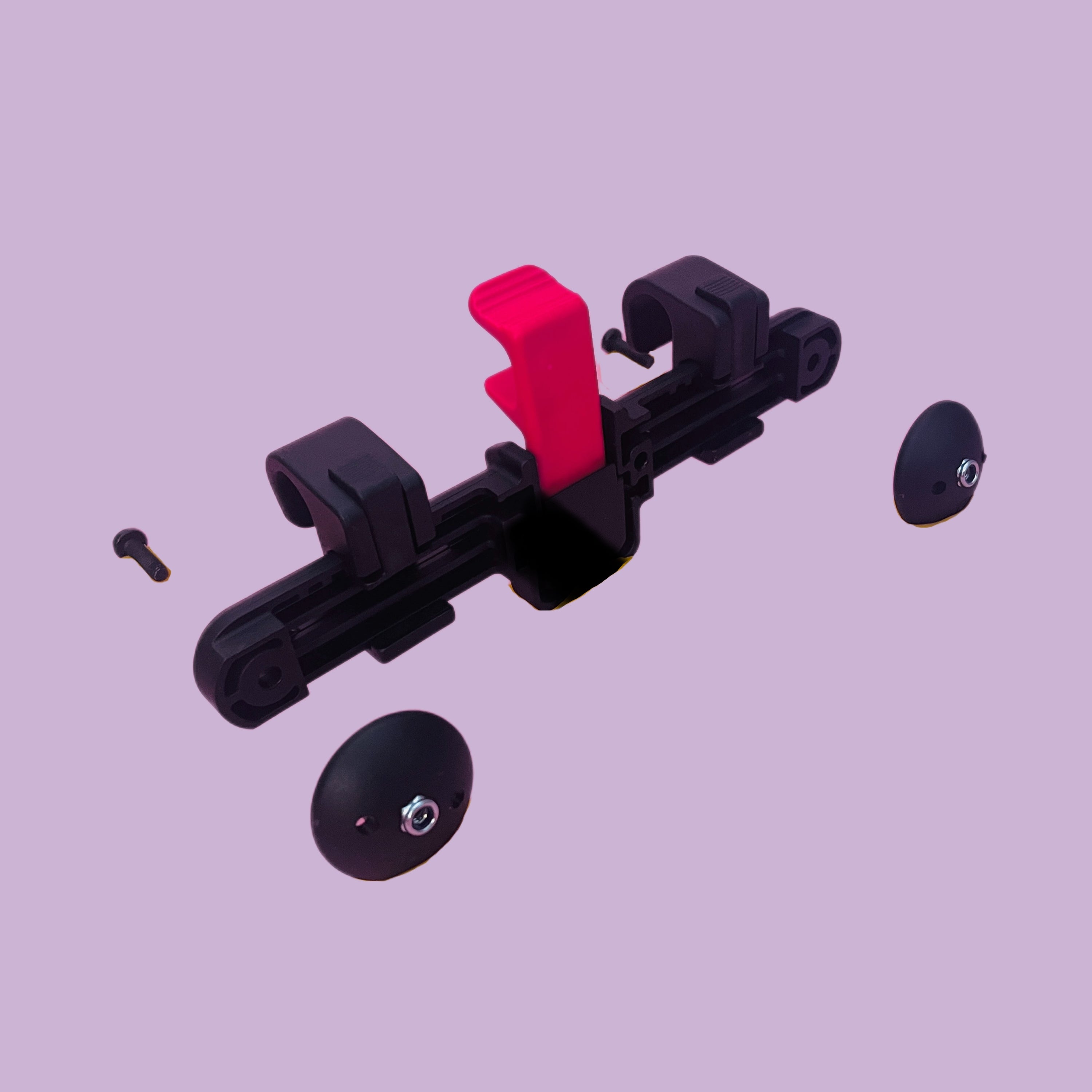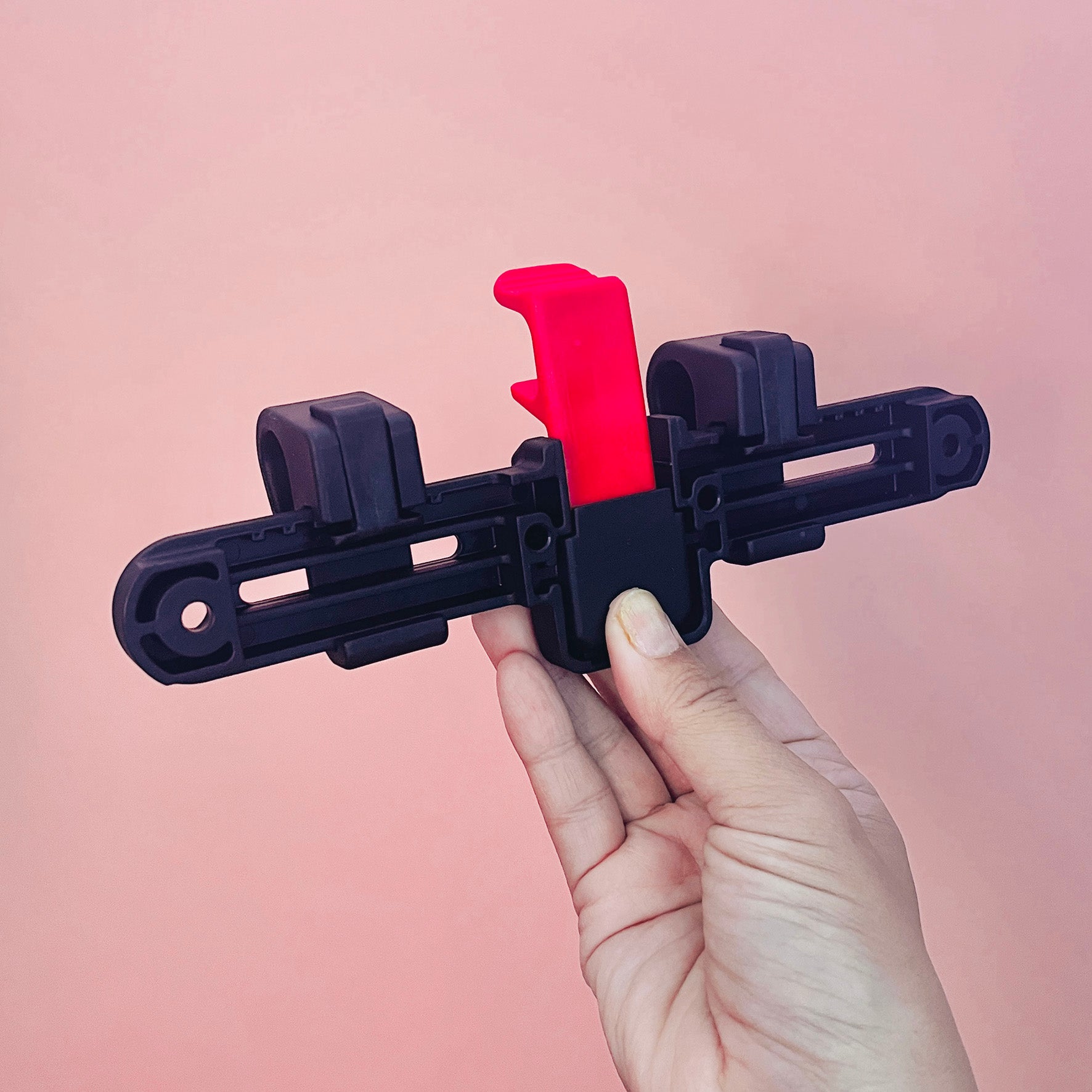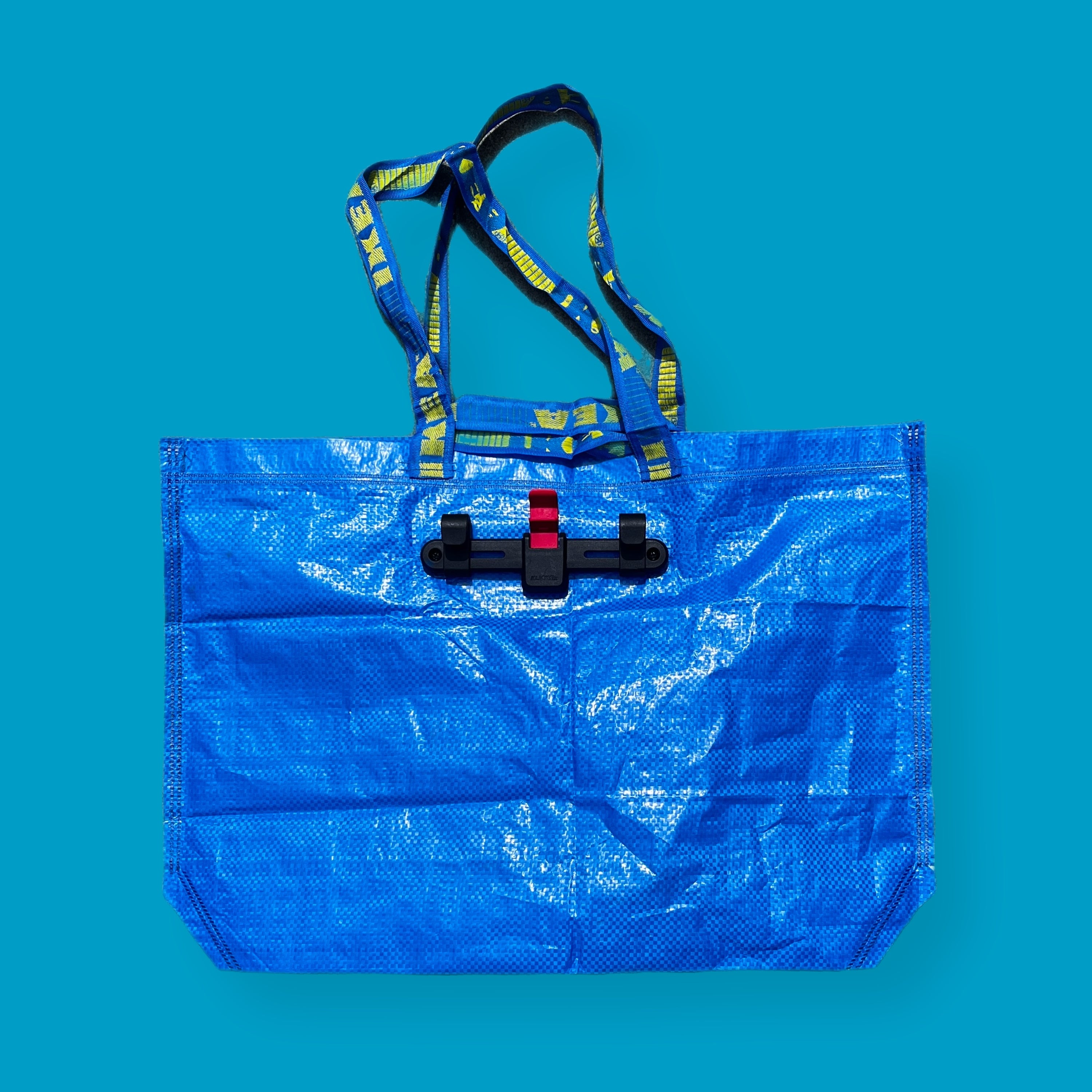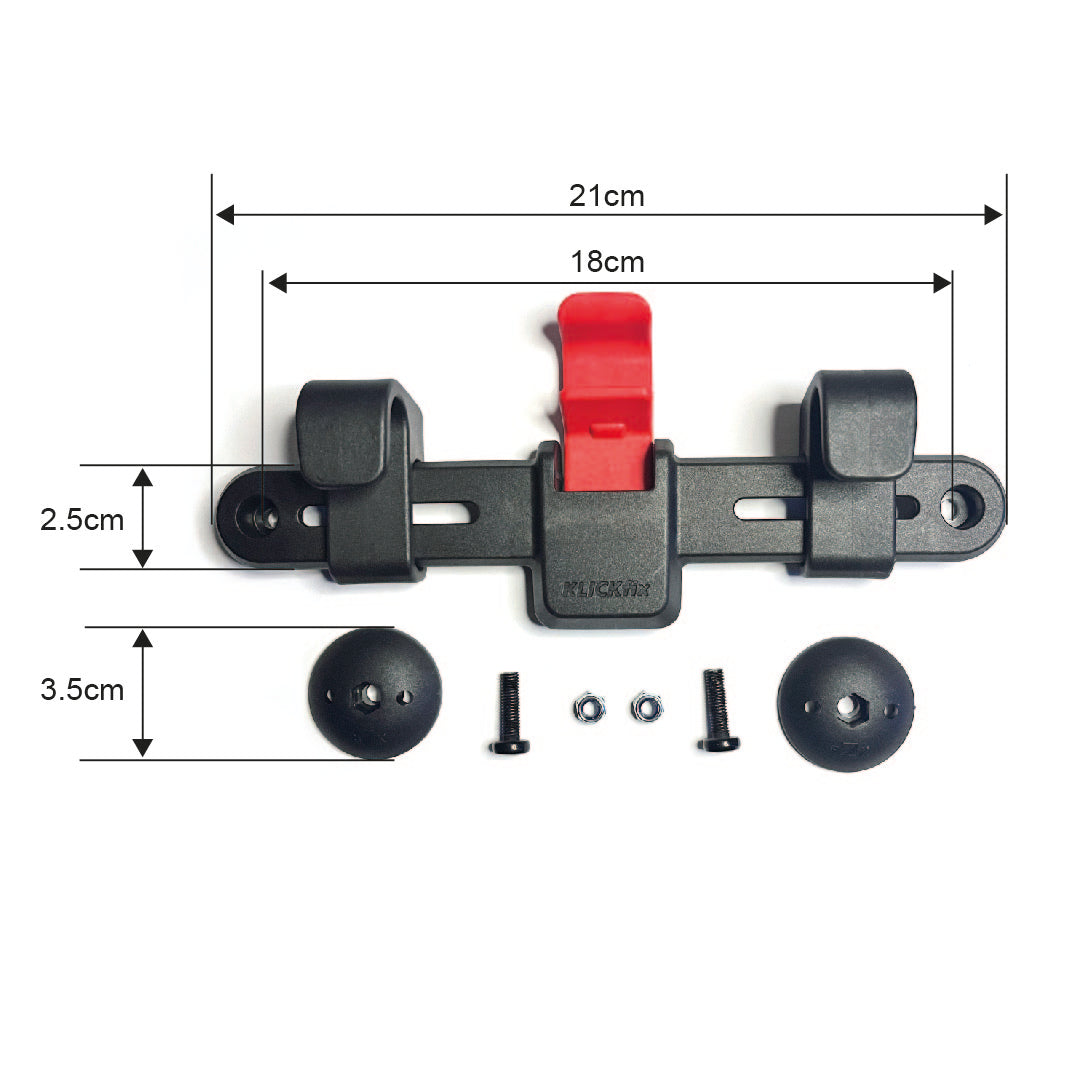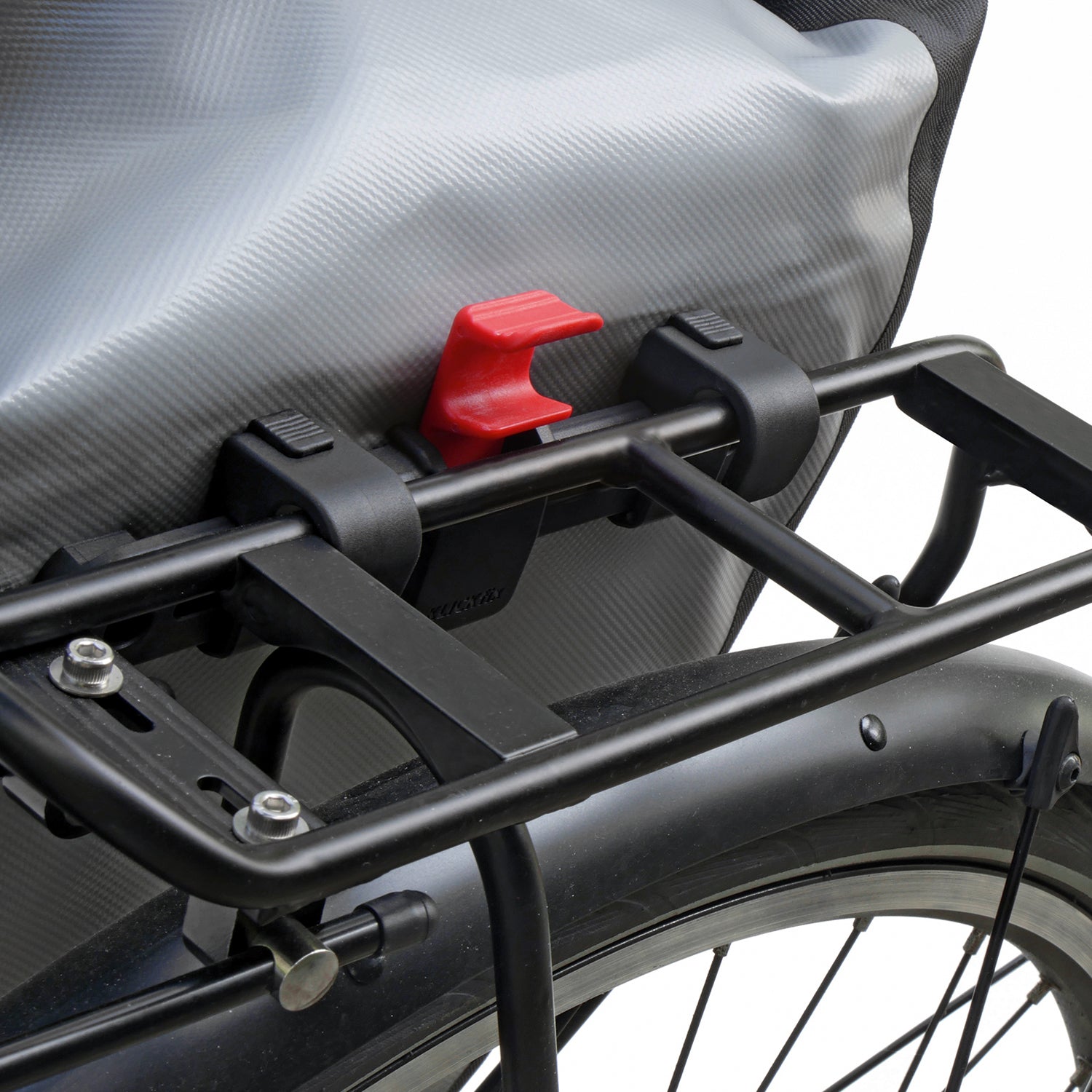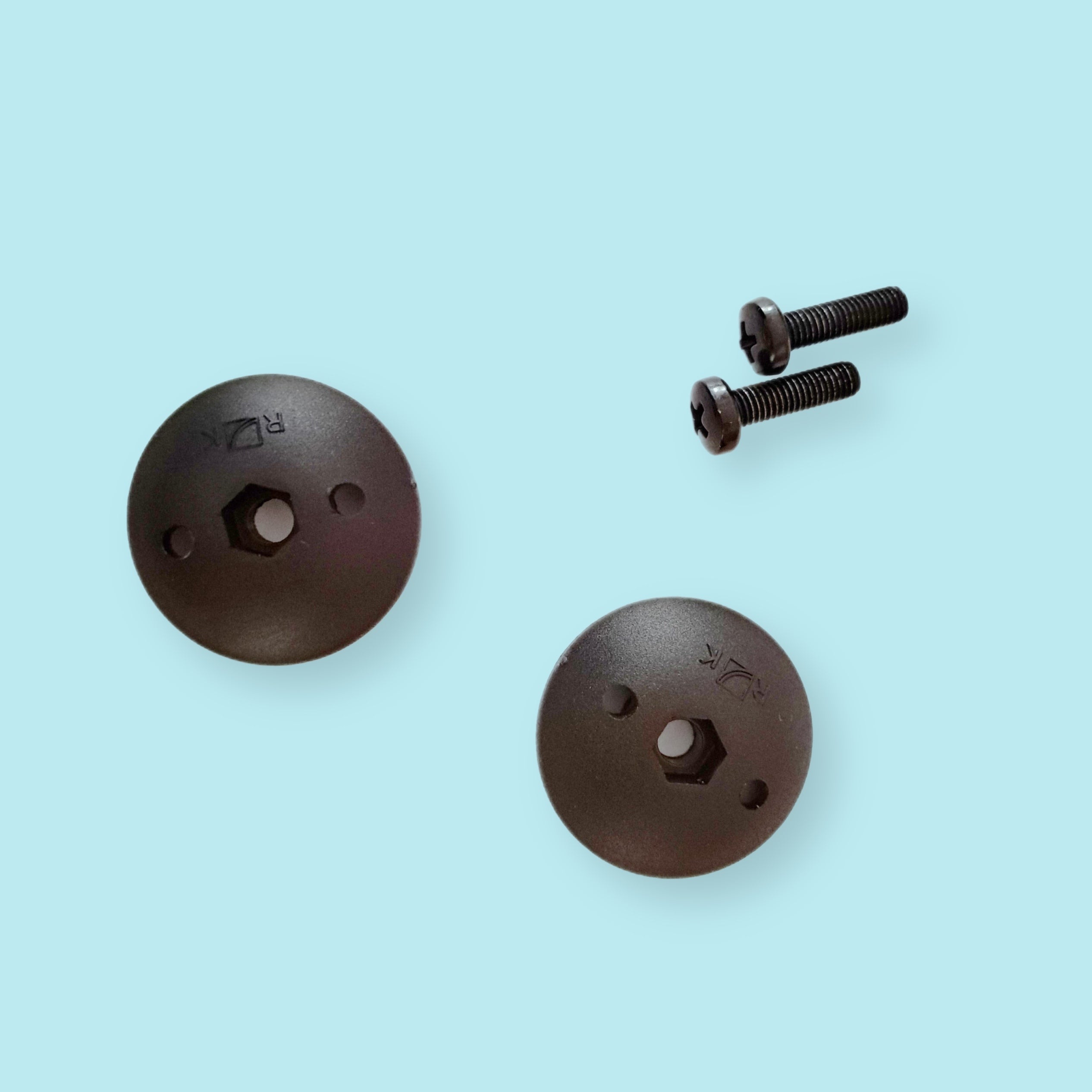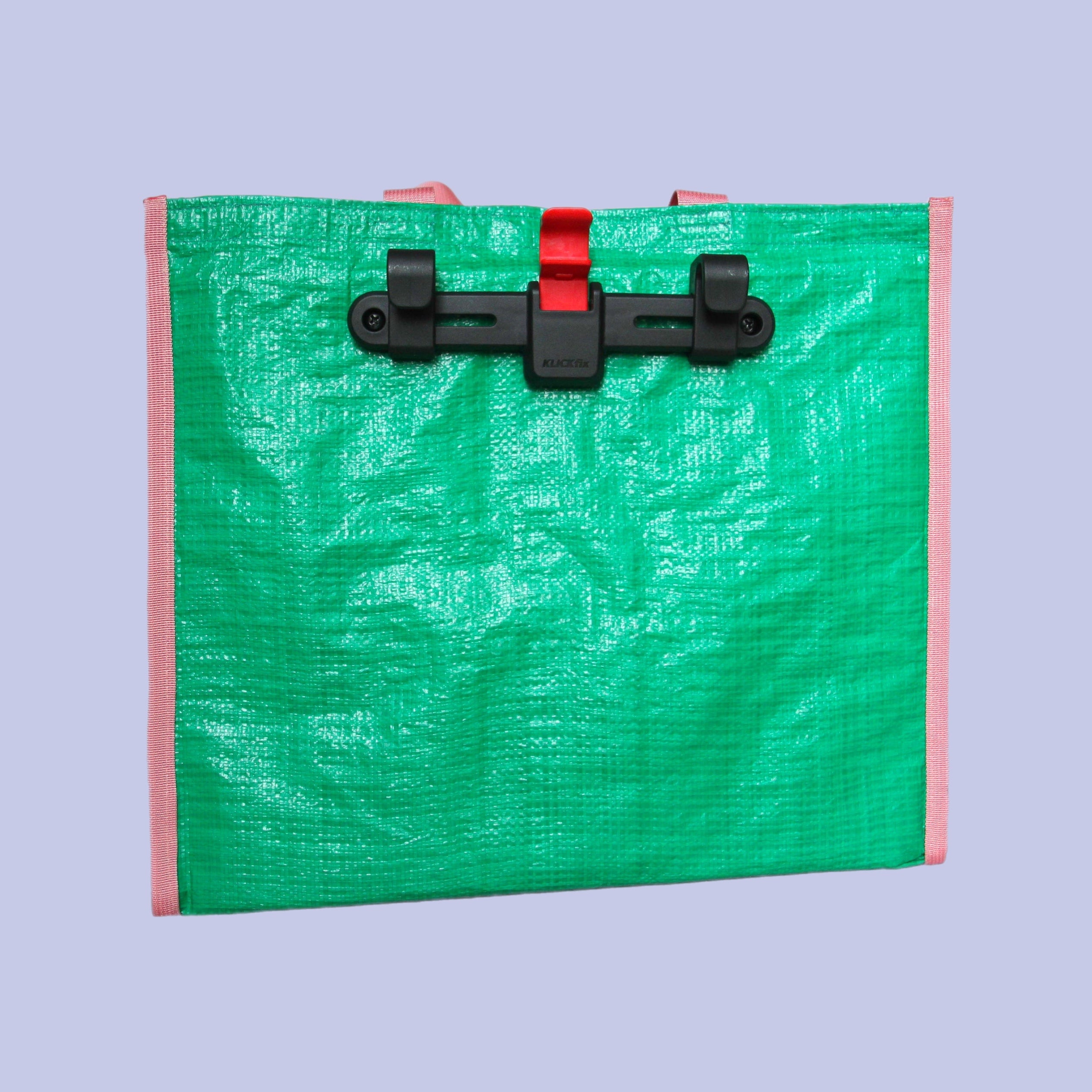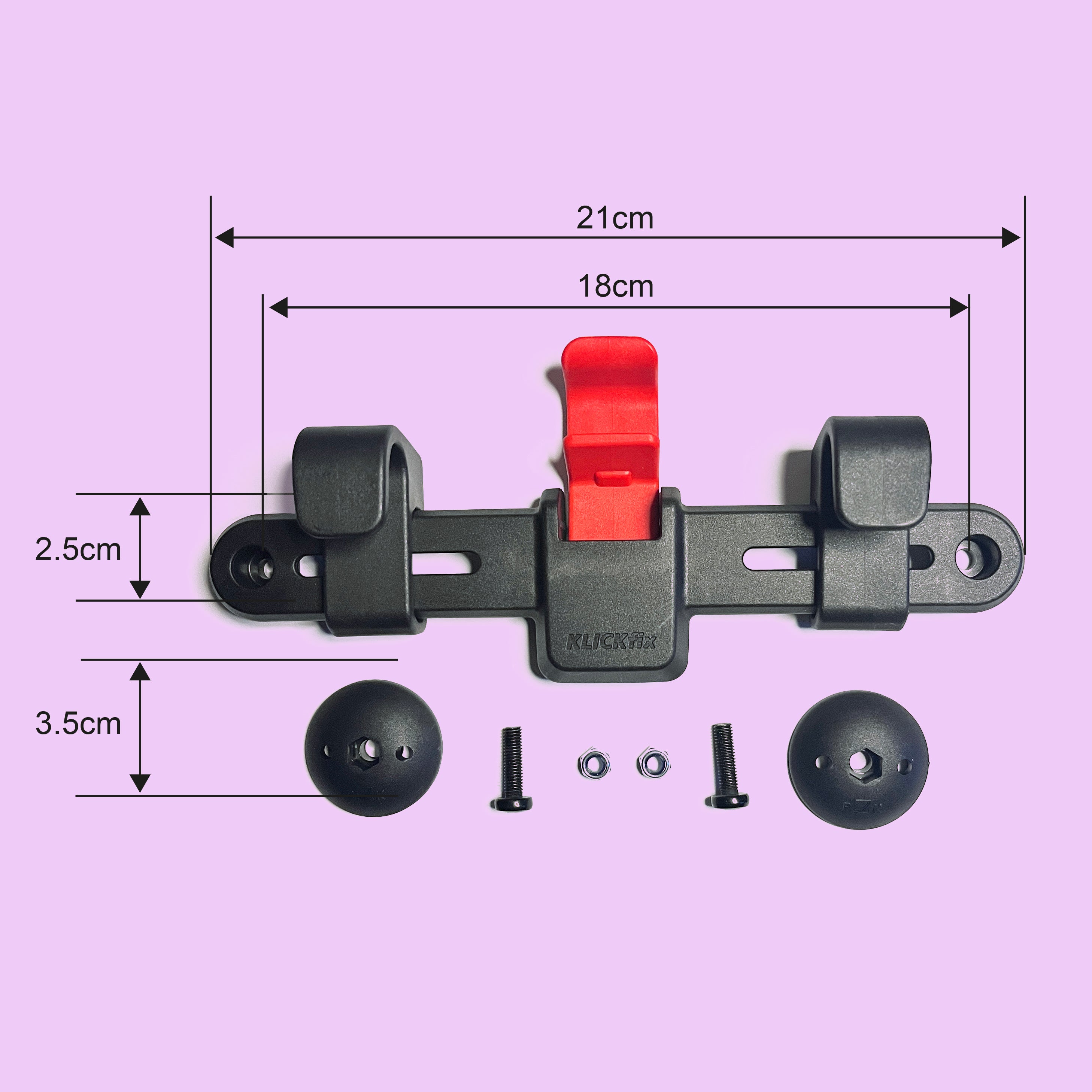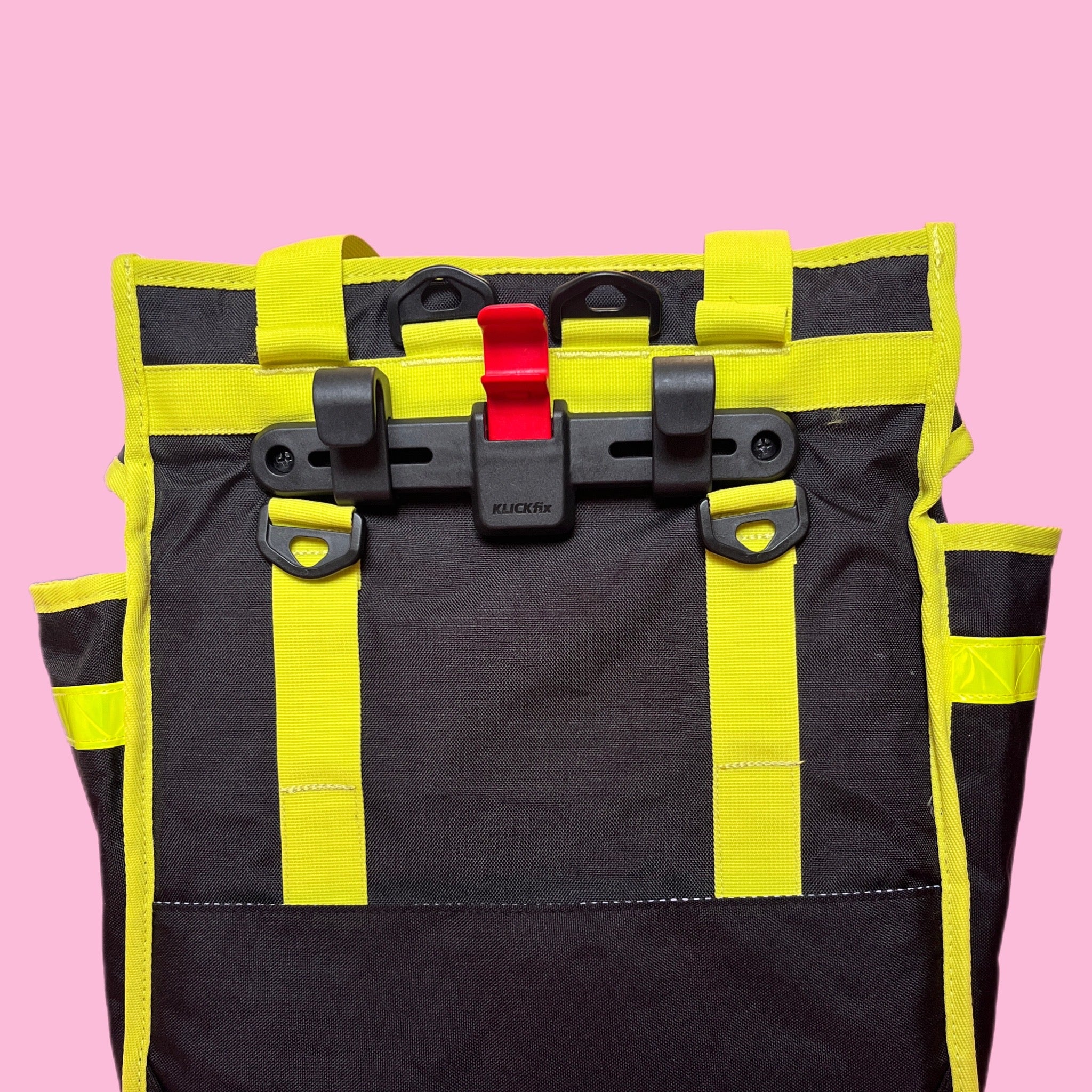 Rixen Kaul Kompakt Rail Pannier system
Create your own pannier bag out of any bag or shopper using this product. This item comes as a set with all the bolts and backing plate to attach to your own bag. (Bag not included)
KLICKfix Kompakt Rail - Pannier Mounting System
Mounting hooks work with Ø 8-16 mm bike racks
Press the top button to slide/adjust hooks horizontally so it can fit a wide range of different pannier racks
Red spring latch securely locks pannier down to

 carrier

Includes mounting hardware set

The Kompakt Rail hooks are shorter so they reduce the problem of the hook making contact with an E-bike where the battery is integrated into the carrier
When you attach the bag to the carrier press the black button to move the hooks horizontally. Make sure to leave enough space between the bag and pedals. When the desired position has been set, push the red latch down and forward to lock the rail.

Comfortable pannier rail with automatic adjustment of the locking mechanism on different carriers with Ø 8–16mm. The hook position can be easily adjusted horizontally without the need of tools by pressing the black button. The narrow and short shape of the hooks allows the rail to be used even on e-bike racks with integrated batteries or spring clamps.
IMPORTANT: Make sure the accessory is firmly attached before each ride. Remove the accessory before transporting the bike on a car rack.

Dimensions
205mm x 5cm x 15mm (distance between centres of holds on main part 18cm)
Backing plate 35mm x 35mm
You can cancel your order within 7 days no questions asked, you can return your bag in its original condition for 30 days and faulty products will always be dealt with generously. [more details here]
Returns
You can cancel your order within 7 days no questions asked, you can return your bag in its original condition for 30 days and faulty products will always be dealt with generously. [more details here]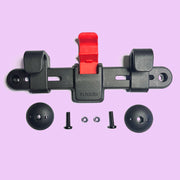 Rixen Kaul Kompakt Rail Pannier system