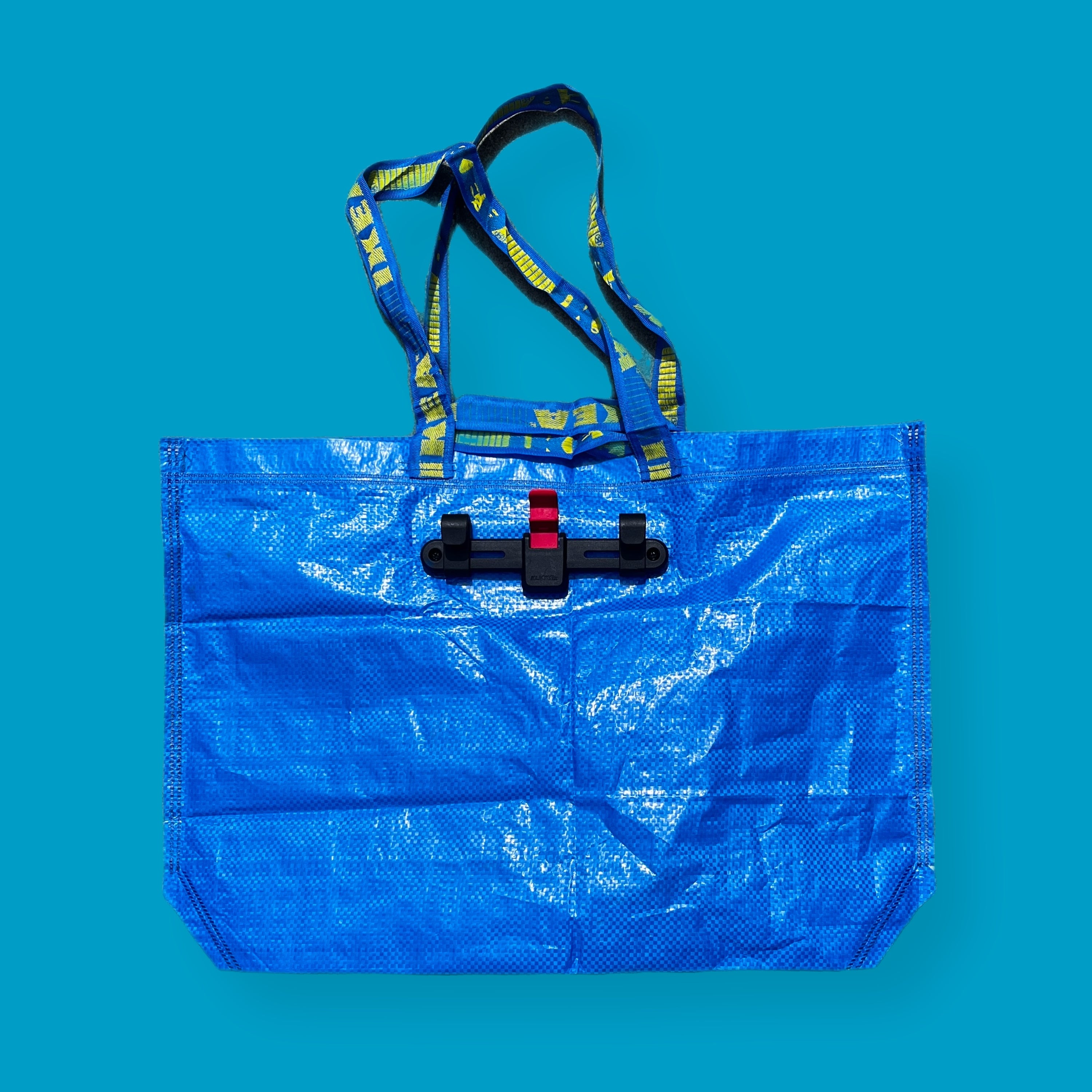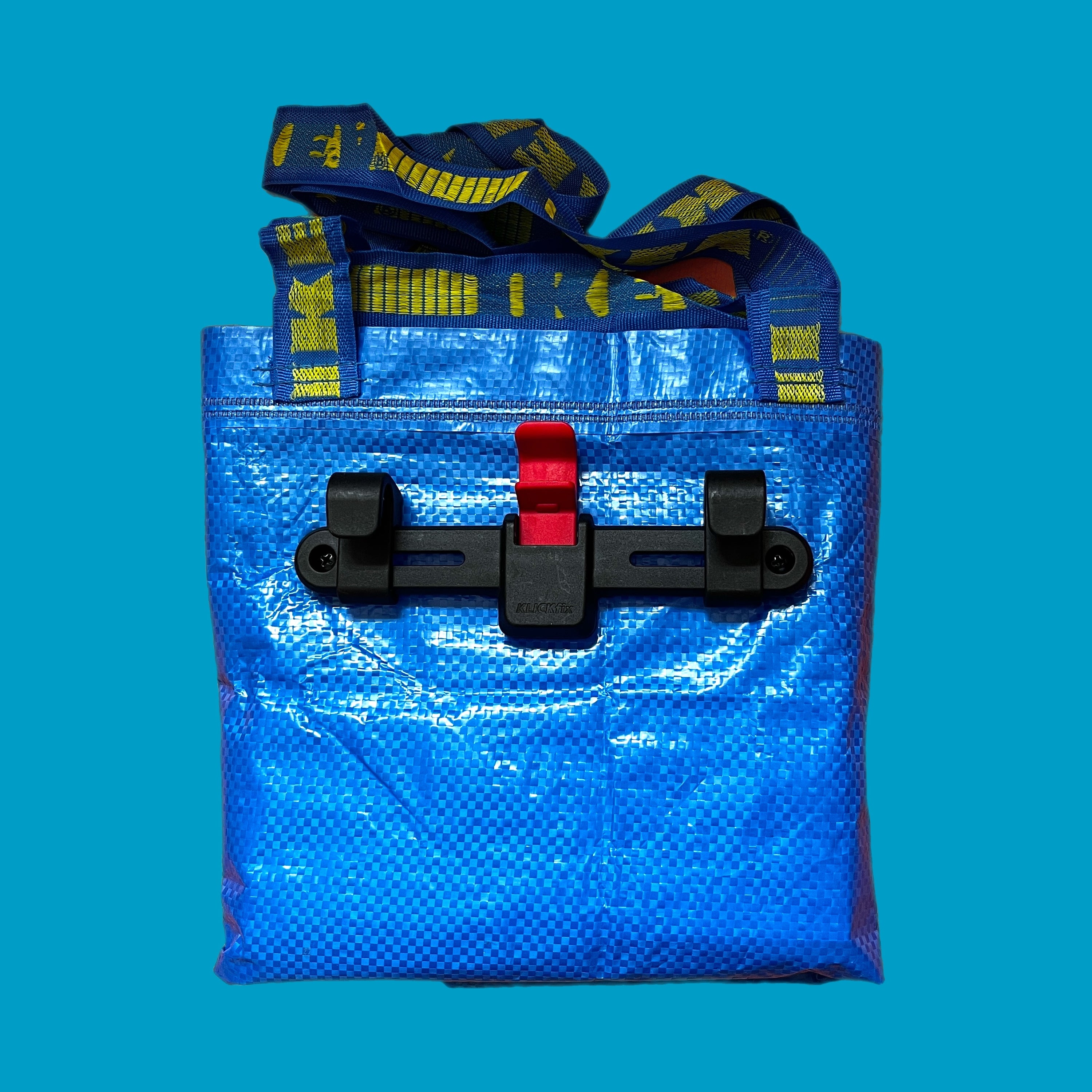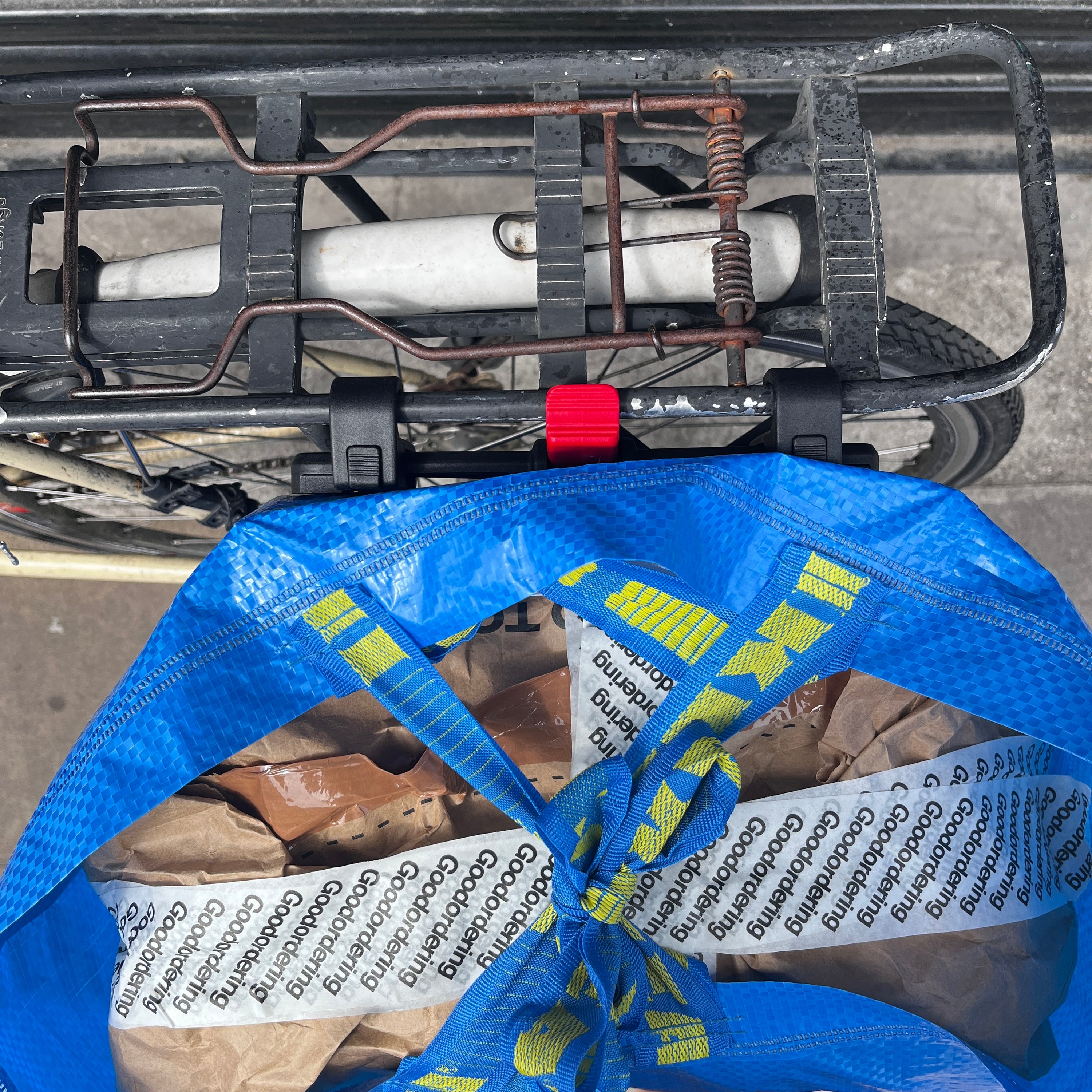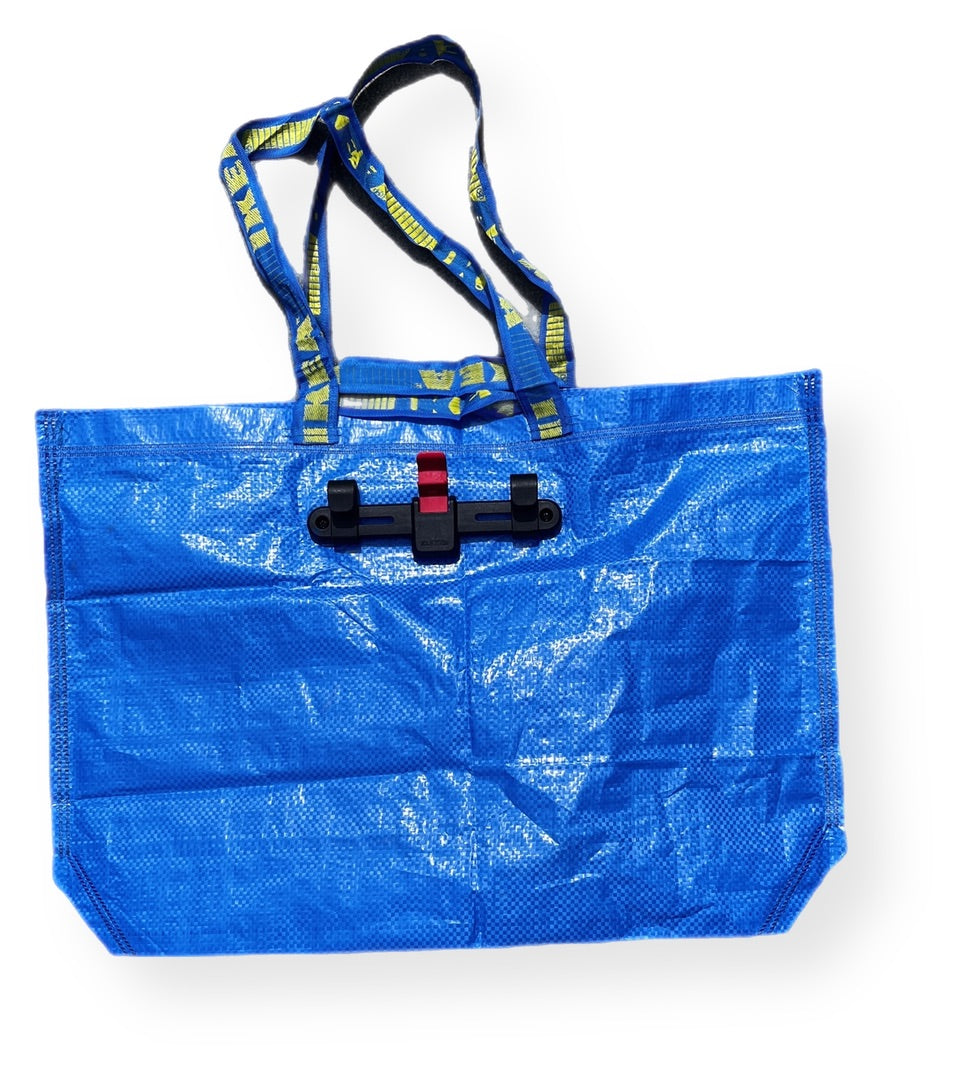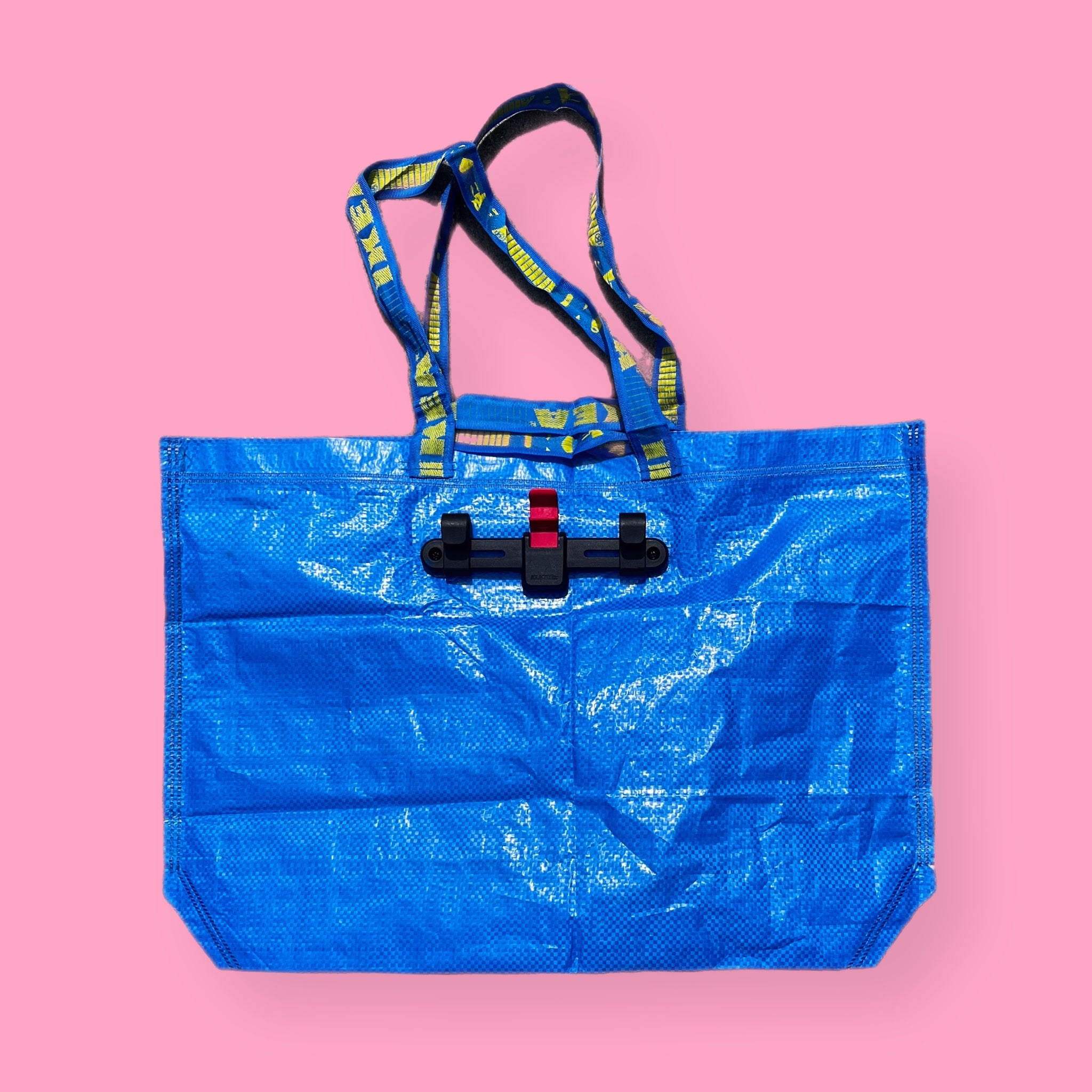 Bicycle Pannier Upcycled ikea tote bag
Made from upcycled ikea bags, this bag features double handles, nylon webbing handles and binding.
Ikea carrier bag, medium
45x18x45 cm/36 litres
This large bag can fit a lot in, ideal for bulky light items such as pillows / blankets. 
The hardware that attaches it to the pannier rack is from German brand Rixen Kaul, so its highly engineered clips will ensure that it attaches securely to any pannier rack. The width of the clips are horizontally adjustable so you can ensure that it will be a good fit to your bike.
You can cancel your order within 7 days no questions asked, you can return your bag in its original condition for 30 days and faulty products will always be dealt with generously. [more details here]
Returns
You can cancel your order within 7 days no questions asked, you can return your bag in its original condition for 30 days and faulty products will always be dealt with generously. [more details here]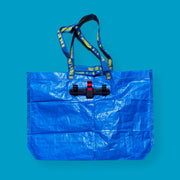 Bicycle Pannier Upcycled ikea tote bag